HOME

China Trade Shows Calendar

IPC & Embedded Expo 2014
IPC & Embedded Expo 2014
EVENT'S PROFILE:
IPC & Embedded Expo 2014
IPC & EMBEDDED EXPO 2014, as the annual IPC & embedded industry event, will be held during August 6-8, 2014 at Shenzhen Convention and Exhibition Center, China. At the same time, MCU!MCU!2014 will be concurrently held.
IPC & EMBEDDED EXPO 2014 will display the latest technologies, products on mainstream architecture including X86, ARM, ASIC and FPGA, as well as embedded solutions related to vertical industries.
At the same period of IPC & EMBEDDED EXPO 2014, seminars themed on hot topics such as medical electronics, smart home, motor control, smart metering and industrial communication will be held. Senior experts engaged in the fields of automation, network communication, security / monitoring, medical electronics, automotive electronics, digital signage, railway transportation, smarter city, Internet of Things will be invited to provide their professional interpretation on how embedded technology can meet diverse specialization requirements for various industries.
See Last Version:
IPC & Embedded Expo 2013
ORGANIZER'S PROFILE:
Name: Creative International Exhibitions Co.,Ltd.
Address: Rm.903,Tower A,Xiaoyun Center,15 Xiaguangli, Chaoyang District,Beijing 100125
Tel: (+8610) 8441 4356 / 8441 4384
Fax: (+8610) 8441 4360




YOU MAY ALSO BE INTERESTED IN: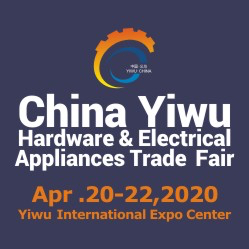 China Trade Show Calendar
Subscribe NEWSLETTER
Subscribe to our free e-newsletter and stay in touch with China exhibition, China trade shows, China expos and China business events.