HOME

China Trade Shows Calendar

IPC & Embedded Expo 2013
IPC & Embedded Expo 2013
EVENT'S PROFILE:
IPC & Embedded Expo 2013
IPC & Embedded Expo 2013, organized by Creative International Exhibitions Co.,Ltd., will be held at Shenzhen Convention & Exhibition Center (SZCEC) on August 1-3, 2013.
As the only technology exhibition which concentrate on the IPC and embedded systems in China, IPC & Embedded Expo 2013 will
• Collect the latest IPC and embedded systems products and technology;
• Promote the development of IPC industry to open, integrated, standardized direction;
• Show Internet of Things, intelligent power, intelligent traffic, intelligent security, intelligence services, automobile electronics, etc. industries application solutions.
See Last Version
VISITOR'S PROFILE:
Target professional visitors of IPC & Embedded Expo 2013:
• Industrial control and automation
• Communication and network equipment
• Security monitoring
• Rail transit
• Power electrical
• Automobile electronic
• Public service
• Scientific research institutes and universities
• Others
EXHIBITOR'S PROFILE:
• IPC: 
Flat industrial computer
Box industrial computer
Frame type industrial computer
Guide rail type industrial computer
Thin client type industrial computer
• Embedded interface card:
Embedded processor
Embedded industrial motherboard
Data acquisition board
MPPP
I / O interface
All kinds of other function interface card
• Chassis, power supply
• Man-machine interface, industrial display
• Embedded operating system and application software
• Industry solutions
• Others  
ORGANIZER'S PROFILE:
Name: Creative International Exhibitions Co.,Ltd.
Address: Rm.903,Tower A,Xiaoyun Center,15 Xiaguangli, Chaoyang District,Beijing 100125
Tel: (+8610) 8441 4356 / 8441 4384
Fax: (+8610) 8441 4360




YOU MAY ALSO BE INTERESTED IN: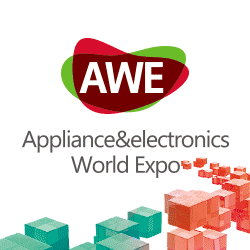 China Trade Show Calendar
Subscribe NEWSLETTER
Subscribe to our free e-newsletter and stay in touch with China exhibition, China trade shows, China expos and China business events.