HOME

China Trade Shows Calendar

MCU!MCU!2013
MCU!MCU!2013
EVENT'S PROFILE:
MCU!MCU!2013
MCU 2013, organized by Creativity Convention & Exhibition Ltd. , is to be held at Shenzhen Convention & Exhibition Center (SZCEC), China on August 1, 2013.
MCU, as the largest high-end event in the MCU and embedded fields, achieves new breakthrough every year: the MCU!MCU! 2012 that has just passed has attracted 1317 technical and management personnel from more than 400 well-known enterprises at home and abroad, a 75% increase from 759 technical and management personnel in MCU!MCU!2011!
MCU!MCU!2013 Hot Topics:
MCU that is easier to use and has a lower barrier to development
Low power consumption, highly integrated and miniaturized
Creating an optimum embedded application ecosystem together
Concurrently with IPC & Embedded Expo 2013
ORGANIZER'S PROFILE:
Name:
Creativity Convention & Exhibition Ltd. (CCEC)
Address:
Room 518, No. 72, Electronic Appliance Building, Zhenhua Road, Shenzhen, China
Tel:
+86-755-8326 0488 / 8322 4480
Creativity Convention & Exhibition Ltd. (CCEC) devotes itself to facilitate China electronics industry becoming a significant contribution in the world economy development.
As a professional convention & exhibition (C&E) company, CCEC is a General Director of Shenzhen Convention & Exhibition Industry Association, & a subordinate company of China Electronic Appliance Corporation (CEAC). As a well known C&E organizer in China, CCEC provides professional services to industrial suppliers & purchasers, deliveries their products information to global relevant groups; helps to bring about comprehensive technical communication, marketing development & purchasing activities through famous fairs, forums, news press meetings, electronics web-fairs, professional magazines & exhibitor CD etc. convention & exhibition networks.
CCEC's completed & colligated solutions have agglomerated 10 years of successful experiences as a C&E service provider in China electronics industry. She will continually provide excellent services and make great efforts to drive Chinese companies expanding to the world.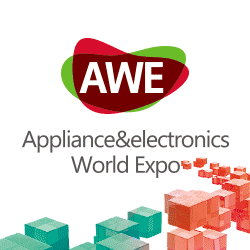 China Trade Show Calendar
Subscribe NEWSLETTER
Subscribe to our free e-newsletter and stay in touch with China exhibition, China trade shows, China expos and China business events.