HOME

China Trade Shows Calendar

CMEF Spring 2019 - The 81st China International Medical Equipment Fair
CMEF Spring 2019 - The 81st China International Medical Equipment Fair
EVENT'S PROFILE:
CMEF Spring 2019
The 81st China International Medical Equipment Fair
Organised by Reed Sinopharm Exhibitions (RSE), the largest fair of medical devices, CMEF Autumn 2019 - The 81st China International Medical Equipment Fair will take place at National Exhibition and Convention Center (Shanghai) (NECC), China during 14 - 17 May 2019.
Launched in 1979, CMEF - China International Medicinal Equipment Fair is held biannually - spring & autumn at Shanghai and Shenzhen, China.
After over 40 years of development, China International Medical Equipment Fair (CMEF) has become the largest fair of medical devices, related products and services in the Asia-Pacific region. CMEF widely covers 15,000 products such as medical electronics, medical imaging, medical optics, IVD equipment and reagent, first aid, nursing, rehabilitation devices, telemedicine, wearable devices & outsourcing services, and it serves the entire value chain of medical devices from the source to the end in a direct and all-round way.
At each China International Medical Equipment Fair (CMEF), almost 4,200 medical device manufacturers from over 28 countries, and about 120,000 visitors and buyers who are government procurement agencies, hospital buyers and dealers from over 100 countries and regions gather in CMEF for trading and exchanges.
CMEF is Asia Pacific's comprehensive platform serving the entire value chain for the medical devices market with combination of products display, technological innovation, trading, learning and scientific exchange functions.
VISITOR'S PROFILE:
Medical Institutions
Medical Devices Manufacturer
Medical Devices Distributor/Agent
R&D Institute
Association/Government Agency
Media/Press
Education/Training
Finance Institutions
Accessories, components and Design of medical devices/OEM
Hospital Build and Design
Construction Industry Distributor/Agent
Relative services (Consulting, PR, etc.)
EXHIBITOR'S PROFILE:
Medical Imaging Equipment(X-ray/Ultrasound/Nuclear Medicine)
In-Vitro Diagnostic Equipment/Preparation, Laboratory Equipment
Surgery and Emergency Equipment
Orthopedic Devices and Supplies
Electro medical devices
Hospital Equipment(Sterilize/Use-Infection Control)
Medical Optical Equipment
Medical consumables
Hospital Construction (cleaning system, sanitary equipment, electric system, hospital bed, operation table, wheel stretchers etc.)
Medical IT(Portable Medical)Product
Rehabilitation Equipment and Homecare Equipment
Aesthetics & Plastic Surgery Products
Healthcare Services (training, physical check, healthcare management etc.)
Mobile Medical (APP, dynamic blood sugar, blood pressure, blood oxygen test equipment)
TCM Clinical and Treatment Equipment (acupuncture, TCM clinical equipment)
Wearable Equipment
ORGANIZER'S PROFILE:
Name:
Reed Sinopharm Exhibitions (RSE)
Address:
Fl 15,Tower B, CHINA PingAn International Financial Center, # 1-3,South Xinyuan Rd, Chaoyang District, Beijing, China Postal Code: 100027
Tel:
+86-10-8455 6677
Fax:
+86-10-6203 3210
E-Mail:
Webmaster@reedsinopharm.com
Official Website:
Click to Visit
Reed Sinopharm Exhibitions (RSE) Provides the ideal platform to trade, source, gain knowledge and network for the healthcare and pharmaceutical industry.
Reed Sinopharm Exhibitions Co. Ltd (Reed Sinopharm) is a joint venture between Sinopharm, the largest state owned pharmaceutical group in China, and Reed Exhibitions, the world's leading organizer of trade and consumer exhibitions with a portfolio of over 430 events in 32 countries.
As the leading professional, specialized trade show and conference business organizer of medical, healthcare and pharmaceutical events in China, Reed Sinopharm covers the entire supply chain and is dedicated to the medical, pharmaceutical and healthcare industry sectors.
Reed Sinopharm organizes and manages numerous exhibitions and fairs that rank among the largest in its niche sectors worldwide.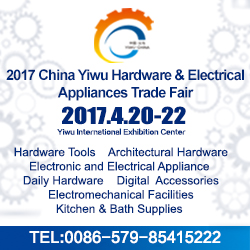 Subscribe NEWSLETTER
Subscribe to our free e-newsletter and stay in touch with China exhibition, China trade shows, China expos and China business events.