HOME

China Trade Shows Calendar

CTF 2019 - The 16th China International Tire and Wheel (Qingdao) Fair
CTF 2019 - The 16th China International Tire and Wheel (Qingdao) Fair
VENUE:

Qingdao International Convention Center (QICC)
Location & Details of Qingdao International Convention Center (QICC)

VENUE ADDRESS:

High-Tech Zone, 9 MiaoLing Road, Laoshan District Old Stone Man Beach Area (west of WuShan), Qingdao, Shandong Province. P.R. China Zip code: 266061

ORGANIZER:

Jinnoc Exhibition Co., Ltd.


Official Website:

Click to Visit


Contact:

Berry Liu

E-Mail:

berry@jinnoc.com


Tel:

+86-532-5555 2928

Fax:

+86-532-5555 2903

CITY:

Qingdao

INDUSTRY:

Rubber & Rubber Products

Automotive & Auto Parts

Tire

DATE:

2019/04/09 - 2019/04/11
EVENT'S PROFILE:
CTF 2019
The 16th China International Tyre and Wheel (Qingdao) Fair
concurrent event - China International Rubber Technology Expo 2019
CTF - China International Tire and Wheel (Qingdao) Fair has been successfully held for 15 sessions since 2004. Organized by Jinnoc Exhibition Co., Ltd., CTF 2019 will take place at Hall 2 & 4, Qingdao International Convention Center (QICC), China during 9-11 April, 2019.
CTF 2019 - The 16th China International Tire and Wheel (Qingdao) Fair will be the great gathering of professionals from tyre & wheel industry and rubber technology industry.
The export of tire from Qingdao Port covers 56% of China and the production of tire covers 53%.

EXHIBITOR'S PROFILE:
Exhibits Scope
TY - tires, casings, tubes for agricultural vehicles, mining vehicles, military vehicles, trucks and cars, etc.
TE -  equipment for tire repairs
RM - wheels/rims, tire accessories
RE - materials, plants, equipment, tools for tire & wheel production and tire retreading
ORGANIZER'S PROFILE:
Name:
Jinnoc Exhibition Co., Ltd.
Address:
902, Fulin Building, 87, South Fuzhou Road, Qingdao, 266071 PRC
Tel:
+86-532-5555 2901/2902
Fax:
+86-532-5555 2903
E-Mail:
info@jinnoc.com
Official Website:
Click to Visit
Founded in 1999, Qingdao Jinnoc Int'l Expo Co., Ltd is one of the leading organizers of industrial and machinery exhibitions, with operations in Qingdao, Shenyang, Shanghai, Beijing, Jinan, Yantai and Guangzhou in China. Focused on providing customers with valuable and professional exhibition services, the company has held more than a dozen regular annual professional exhibitions and trade shows covering the field of machine tools, industrial automation, rubber, tyres, packaging machinery , environmental protection, water treatment equipment, etc.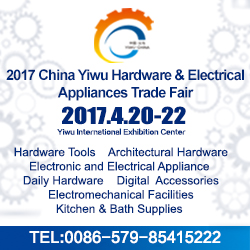 Subscribe NEWSLETTER
Subscribe to our free e-newsletter and stay in touch with China exhibition, China trade shows, China expos and China business events.