HOME

China Trade Shows Calendar

Windoor Expo 2019 - The 25th Window Door Facade Expo China 2019
Windoor Expo 2019 - The 25th Window Door Facade Expo China 2019
VENUE:

Poly World Trade Expo Center (PWTC)
Location & Details of Poly World Trade Expo Center (PWTC)

VENUE ADDRESS:

No.1000, Xingang Rd (E), Haizhu District, Guangzhou

ORGANIZER:

Guangzhou Jianke Citiexpo Co., Ltd.


Official Website:

Click to Visit


Contact:

Miss Lillian Luo

Tel:

+86-20-8908 0309

Fax:

+86-20-8908 0322

CITY:

Guangzhou

INDUSTRY:

Tools & Tooling Equipments

Building Construction

Hardwares

Metal Form

Adhesives and Sealants

DATE:

2019/03/04 - 2019/03/06
EVENT'S PROFILE:
Windoor Expo 2019
The 25th China Window Door Facade Expo 2019
Organised by Guangzhou Citiexpo, the ultimate industry event in China connecting builders, architects, fabricators, contractors, real estate developers & traders - Window Door Facade Expo China (Windoor Expo), brings 700+ international manufacturers and suppliers in window, door & facade industries, showcasing 23,000+ leading products across the world.
The biggest-ever 25th Window Door Facade Expo China 2019 will take place at 2 different venues - Poly World Trade Expo Center (PWTC) and Nan Fung International Convention & Exhibition Center (NICEC) from 4th - 6th March, 2019.
Windoor Expo 2019 - The 25th Window Door Facade Expo China 2019 Highlights
- The biggest-ever edition will bring together 700 international and local exhibitors showcasing 23,000+ products and solutions.
- The newly-added window & door sector will present the latest products of window door system, new type of window door, smart window door, fire-rated window door, energy-efficient window door, sun shading, and many more to unveil the trends for new offices and commercial buildings in China.
- Exhibitors from France, Germany, Italy, Turkey, and ASEAN regions will form an International Pavilion at the Star Galaxy(Innovation Zone) exhibiting the cutting-edge technologies across the world.
- The new formula of "1 Badge 2 Venues" will enable visitors to view and compare the latest products and solutions on a comprehensive construction supply chain.
- It takes just 1 minute by Free Shuttle Bus running between two exhibition centers of Windoor Expo 2019 - The 25th Window Door Facade Expo China 2019. Visitors can source products and meet with business partners quickly and efficiently.
VISITOR'S PROFILE:
Leading window, door and facade business partners, companies and industry analysts from near 100 countries & regions will converge on Poly World Trade Expo Center in Guangzhou, China. Windoor Expo 2018 will welcome members from all walks of the fenestration industry -● Architects ● Builders ● Contractors ● Dealers and Distributors ● Fabricators ● Importers and Exporters ● Manufacturers ● Property Owners ● Retailers ● Real Estate Developers ● Traders
EXHIBITOR'S PROFILE:
Exhibits Scope
Aluminum Frames/Composites
Building Glass
Coatings
Equipment and Tools
Facade and Related Materials
Hardware and Fittings
Insulation/Thermal Break
Sealant and Adhesive
Window and Door
Others - Operational Software, Association, Institute and Media  
ORGANIZER'S PROFILE:
Name:
Guangzhou Jianke Citiexpo Co., Ltd.
Address:
Room 902, Block G, Poly World Trade Center, No.996, XinGang East Road, Guangzhou, China. Postcode 510335
Tel:
+86-20-8908 0321
Fax:
+86-20-8908 0322
E-Mail:
info@windoorexpo.com
Official Website:
Click to Visit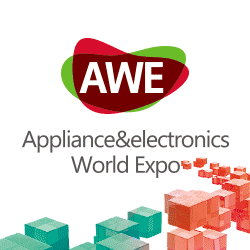 China Trade Show Calendar
Subscribe NEWSLETTER
Subscribe to our free e-newsletter and stay in touch with China exhibition, China trade shows, China expos and China business events.