HOME

China Trade Shows Calendar

SinoFoldingCarton 2019
SinoFoldingCarton 2019
VENUE:

Shanghai New International Expo Centre (SNIEC)
Location & Details of Shanghai New International Expo Centre (SNIEC)

VENUE ADDRESS:

2345 Long Yang Road, Pudong Area, Shanghai, 201204, China

ORGANIZER:

Reed Exhibitions


Official Website:

Click to Visit


Contact:

Nurnatrisha;Quraisha Saimon

Tel:

+65-6780 4686/4520

Fax:

+65-6588 3735

CITY:

Shanghai

INDUSTRY:

Printing & Publishing

Paper

Packaging

DATE:

2019/04/08 - 2019/04/11
EVENT'S PROFILE:
SinoFoldingCarton 2019
SinoFoldingCarton, Asia Pacific's leading trade fair for post-print manufacturing equipment and consumables from folding carton industry, will be staged at Shanghai New International Expo Centre (SNIEC), China during 8th-11th April 2019, together with SinoCorrugated 2019 and China Packaging Container Expo (Packcon) 2019.
SinoFoldingCarton 2019 highlights the one-stop solution combining procurement, technology, information, and education across the entire paper packaging industry, attracting more than 36,000 professional trade visitors over 70 countries. Spanning over 80,000 sqm of exhibition area, SinoFoldingCarton is a trade, procurement, education and business platform via which folding carton manufacturers significantly enhance purchasing efficiency, identify new suppliers and intensify their knowledge of packaging manufacturing solutions.
ORGANIZER'S PROFILE:
Name:
Reed Exhibitions
Address:
Reed Exhibitions Ltd Worldwide Headquarters, Gateway House, 28 The Quadrant, Richmond, Surrey TW9 1DN, UK
Tel:
+44 (0)20 8271 2134
Fax:
+44 (0)20 8334 0740
E-Mail:
enquiry@reedexpo.co.uk
Official Website:
Click to Visit
Reed Exhibitions is the world's leading events organizer, with 500 events in 39 countries. In 2011 Reed brought together six million event participants from around the world, generating billions of dollars in business. Today Reed events, organized by 33 fully staffed offices, are held throughout the Americas, Europe, the Middle East and Asia-Pacific.
Reed organizes a wide range of events, including trade and consumer exhibitions, conferences and meetings. Its portfolio of 500 events serves 44 industry sectors, including: aerospace & aviation, automobiles, beauty & cosmetics, broadcasting, building & construction, electronics, energy, oil & gas, engineering & manufacturing, food service & hospitality, gifts, healthcare, interior design, IT & telecoms, jewellery, life sciences & pharmaceuticals, machinery, marketing, business services & training, medical education, printing & graphics, security & safety, sports, recreation and travel.
By working closely with professional bodies, trade associations and government departments, Reed ensures that each and every event is targeted and relevant to industry needs. As a result, many of Reed's events are leaders in their field.
Reed Exhibitions is part of Reed Elsevier Group plc, a publisher and information provider. In 2010, Reed Elsevier made an adjusted pre-tax profit of £1, 279 million on turnover of £6,055 million.
Contact: Reed Exhibitions has a global network of 34 offices, as well as a growing number of alliances around the world.
Reed Exhibitions Ltd Worldwide Headquarters:
Gateway House, 28 The Quadrant, Richmond, Surrey, TW9 1DN, UK
Tel: +44 (0)20 8271 2134 Fax: +44 (0)20 8334 0740
Email: enquiry@reedexpo.co.uk
Reed Exhibitions China Head Office
Unit 01-03,05, 15th Floor, Tower A, Ping An International Finance Center,
No.1-3, Xinyuan South Road, Chaoyang District, Beijing, 100027, China
Tel:+86 10 5933 9000 Fax:+86 10 5933 9333
Email:ask_bj@reedexpo.com.cn
Website: www.reedexpo.com.cn
Reed Exhibitions Shanghai
42F, Intercontinental Center, 100 Yutong Road Zhabei District,Shanghai, China
Tel: +86 21 2231 7065
Fax: +86 21 2231 7183
Email: sinsia.xing@reedexpo.com.cn
Reed Exhibitions Hong Kong
39/F Hopewell Centre, 183 Queen's Road East, Wan Chai, Hong Kong
Tel:+ 852 2824 0330 Fax:+ 852 2824 0246
Email:ask@reedexpo.com.hk
Website: www.reedexpo.com.cn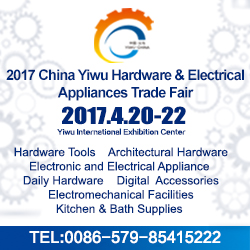 Subscribe NEWSLETTER
Subscribe to our free e-newsletter and stay in touch with China exhibition, China trade shows, China expos and China business events.