HOME

China Trade Shows Calendar

Mega Show 2018 Part 1 - ASIAN GIFTS & PREMIUMS SHOW 2018
Mega Show 2018 Part 1 - ASIAN GIFTS & PREMIUMS SHOW 2018
EVENT'S PROFILE:
ASIAN GIFTS & PREMIUMS SHOW 2018
Mega Show 2018 Part 2 (Oct.27-29 2018)
As one of the MEGA SHOW SERIES concurrent events, ASIAN GIFTS & PREMIUMS SHOW 2018 will take place at Hong Kong Convention & Exhibition Centre (HKCEC) during 20th Oct. - 23rd Oct. 2018.
You may also be intersted in Yiwu Fair 2018 - The 24th China Yiwu International Commodities Fair, the similar China trade show held in Yiwu, the famous grand trading center in China.
Being the most important sourcing showcase for the broadest range of Asian gifts and premiums in Hong Kong every October, ASIAN GIFTS & PREMIUMS SHOW 2018 will again present a strong line-up of over 1,350 exhibitors in 1,800+ booths.
In 2017, ASIAN GIFTS & PREMIUMS SHOW presented 1,342 exhibitors from 19 countries and regions in 1,817 booths to over 37,400 buyers coming from 130 countries and regions.
EXHIBITOR'S PROFILE:
 Aromatic Products /Arts and Crafts & Decorative Items/ Fashion Accessories and Apparel Floral Decoration/ Giftwarp & Packaging/ Personal Care, Wellness and Toiletries/ Premiums Consumer Electronics/, Gadgets & IT Stationery, Office, Paper Products/ Other Gifts and Premiums/ Design-led Products /Products with Innovative Functions & Features/ Branded & Licensed Products/ Designer Collections/ Creative Design Services & Applications
ORGANIZER'S PROFILE:
Name:
COMASIA Limited
Address:
16/F, Skyline Tower, 39 Wang Kwong Road, Kowloon Bay, Kowloon, Hong Kong
Tel:
+852-2700 6726
Fax:
+852-2700 6727
E-Mail:
cs@comasia.com.hk
Official Website:
Click to Visit
COMASIA Limited, (COMASIA) is a professional trade exhibition and event management company. Our management team boasts robust industry knowledge and rich experience in organising and managing trade exhibitions. COMASIA is thriving on its mission to create business opportunities for international buyers and Asian manufacturers from the toys, gifts, premiums, housewares, garments & apparel, as well as other consumer product sectors by a host of world-class trade shows it presents.
COMASIA is currently managing the annual October mega sourcing event in Hong Kong – a series of concurrent thematic product exhibitions taking place during 20-23 & 27-29 October every year. These shows have become some of the most well-established sourcing events taking place every October in Hong Kong. The 2017 edition showcased a wide range of toys, gifts, premiums and houseware products from a total of 4,085 exhibitors and attracted more than 49,000 trade visitors.
COMASIA's new trade fairs in 2017-2018 include Asian Gifts & Housewares Show-Paris successfully launched on 21-23 November, 2017 in France and Asia Expo & Asian Premium Fair-London debuted on 1-3 February, 2018 in the UK and the 7th Asia Apparel Expo-Berlin staged in late February, 2018 in Germany's capital city.
COMASIA is committed to creating great values for Asian suppliers and international trade buyers by delivering more exceptional trade shows that can effectively present the vibrant and diverse range of products designed and manufactured in Asia to the global buying community.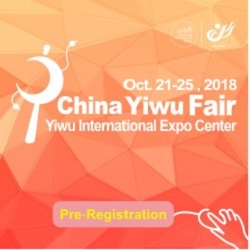 China Trade Show Calendar
Subscribe NEWSLETTER
Subscribe to our free e-newsletter and stay in touch with China exhibition, China trade shows, China expos and China business events.