HOME

China Trade Shows Calendar

CGE 2018 - 2018 China Guangzhou Glasstec Expo
CGE 2018 - 2018 China Guangzhou Glasstec Expo
EVENT'S PROFILE:
CGE 2018
2018 China Guangzhou Glasstec Expo
About the trade fair in China
CGE 2018 - 2018 China Guangzhou Glasstec Expo is one of the most professional glasstec fair in South China, which will be held during Aug.27-29, 2018 at China Import and Export Fair Complex, Guangzhou.
In order to promote the glass industry structure adjustment, transformation and upgrading, it's expected that 2018 China Guangzhou Glasstec Expo (CGE 2018) will covered the total exhibition area of 40,000 sqm with more than 500 exhibitors.
EXHIBITOR'S PROFILE:
Exhibition Category:
glass, glass goods, glass processing machinery abrasives and glass production line, glass production technology and equipment, instrumentation and testing device, automatic control system and supporting system, raw materials, refractory material and all kinds of main and auxiliary materials,etc.
ORGANIZER'S PROFILE:
Name:
Guangzhou Rui Hong Exhibition Service Co.Ltd.
Address:
Room 406,Tower C,Lotte Tangde Square,Tang De Nan Road,Guangzhou, China
Tel:
+86-20-8701 5209
Fax:
+86-20-8701 5486
E-Mail:
ruihongfair@163.com
Official Website:
Click to Visit
Official Website:
Click to Visit
Guangzhou Rui Hong Exhibition Service Co.Ltd. has a high-quality exhibitions, trade professionals, to unity, pioneering, truth-seeking, dedication, innovation and entrepreneurial spirit. Adhere to professional, international, brand-oriented development, adhering to the following market-oriented, focus on customer needs, improve customer service. Guangzhou Rui Hong Exhibition Service Co.Ltd. has successfully organized the "China Shanghai International Footwear, Leather manufacturing technology and materials exhibition, Dalian International Fashion Festival, Dalian International Apparel Fabrics and Accessories Exhibition, Dalian International Sewing Equipment Exhibition, Shanghai International Fashion Culture Festival, Guangzhou International Fashion Festival, Guangdong International Garment Fair, Beijing International Sewing Equipment Exhibition (Bisma) China Dongguan Textile & Clothing Industry and the International Sewing Equipment Exhibition, Guangzhou International Textile yarn and fabrics and accessories exhibition, China (all security) International Jeans Fashion Festival ... " show features large, fruitful trade deal, widely praised by exhibitors, now we have to base the Asian market, actively involved in the exhibition industry, the service excellent domestic and foreign enterprises, for the major exhibitors to provide the best quality exhibitions and services.
Companies with employees hard dedication, pragmatic style of work, quality service, extensive investment experience in the breeze, has enjoyed a good reputation at home and abroad, to get industry recognition and trust of today's domestic and international exhibition industry has developed rapidly in the ascendant .Development of market economy, the further development of exhibition industry provides a good opportunity to all our colleagues and friends in the industry and sincere cooperation, hand in hand grand plans.
Company well-known exhibition projects: Leather handbags luggage and technology in Asia a new focus - Guangzhou International Exhibition leather handbags luggage - raw Accessories Fair Guangzhou International Environmental Protection Exhibition shopping bags and bags - bags first exhibition in Asia Guangzhou International Footwear Trade Fair - China's shoe exports of the first exhibition UFI-Global Association of Exhibition focus on training business

YOU MAY ALSO BE INTERESTED IN: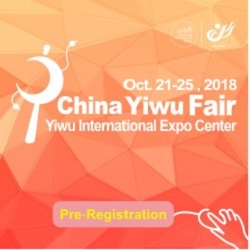 China Trade Show Calendar
Subscribe NEWSLETTER
Subscribe to our free e-newsletter and stay in touch with China exhibition, China trade shows, China expos and China business events.