HOME

China Trade Shows Calendar

Global Sources Consumer Electronics Show 2017
Global Sources Consumer Electronics Show 2017
VENUE:

AsiaWorld-Expo (AWE)
Location & Details of AsiaWorld-Expo (AWE)

VENUE ADDRESS:

AsiaWorld-Expo Management Limited, AsiaWorld-Expo, Hong Kong International Airport, Lantau, Hong Kong, China

ORGANIZER:

Global Sources c/o Media Data Systems Pte Ltd


Official Website:

Click to Visit


E-Mail:

visit@globalsources.com


Tel:

+852-8819 7308

CITY:

Hong Kong

INDUSTRY:

Electronics & Electricals

Consumer Electronics

DATE:

2017/10/11 - 2017/10/14
EVENT'S PROFILE:
Global Sources Consumer Electronics Show 2017
Organized by Global Sources c/o Media Data Systems Pte Ltd, Global Sources Consumer Electronics Show 2017 is to be held during Oct.11-14, 2017 at AsiaWorld-Expo (AWE), Hong Kong.
Global Sources Consumer Electronics Show 2017 will provide 3,700 booths, showcasing consumer electronics, gaming & VR, components and smart living products.
Global Sources Consumer Electronics Show 2017 will expand sourcing pavilions in key categories, covering Home Electronics (710 booths) including audio/video, home electronics & accessories, health & wellness, as well as Gaming & VR (200 booths) including VR headsets, PC VR, VR equipment, e-sports hardware.
VISITOR'S PROFILE:
Who Should Visit?
•Executives of businesses that purchase for resale: Many of the world's leading retailers, manufacturers and brand-owners are represented by senior management, and by sourcing and product development executives. The shows are also heavily attended by a wide range of small and medium-sized importer, wholesaler and retailer businesses – including a fast growing segment of Amazon and other online sellers.
•Executives with purchasing authority: Since the shows are dedicated to strategic sourcing, the majority of attendees have purchasing authority -- and executive management job titles like Owner, Partner, President, Director and General Manager. Approximately 15% of buyers place orders at the show while an additional 30% place orders within a month of attending.
•Executives seeking private-label and suppliers' brands: Much of the business conducted is "private label" where the brand is owned by the overseas buyer but produced by the contract manufacturer in Asia. There is also a growing amount of sourcing where the buyer is purchasing the Asian suppliers design and/or brand.
  
EXHIBITOR'S PROFILE:
Exhibits Scope
Home Electronics
Audio & Video Products
Health & Wellness
Home Electronics & Accessories
Gaming & VR
Electronic Components
Smart Living
Outdoor Electronics
Electric Vehicles & Personal Transporters
Outdoor Imaging & Filming
Drones & Robotics
Computer & Accessories
Computer Bags & Cases
Computer Cables & Power
Computer Systems & Peripherals
Networking Products
Auto Electronics
Car Electronics & Security
GPS (Global Positioning System)
Commercial Electronics
Communication Equipment
Digital Signage
Brand Zone
e-Commerce Service Providers
Regional
TEEMA/Taiwan pavilion
Electronics from Korea
HKEA/HKETA
ORGANIZER'S PROFILE:
Name:
Global Sources c/o Media Data Systems Pte Ltd
Address:
Global Sources c/o Media Data Systems Pte Ltd Raffles City PO Box 0203 Singapore 911707
Tel:
(65) 6547 2800 / (1) 480 951-4400
Fax:
(65) 6547-2888
E-Mail:
service@globalsources.com
Official Website:
Click to Visit
​Global Sources creates, manages and delivers the information that trading partners need to meet and do business. We provide the right information, at the right time, in the right format.

for further information you can also contact us via e-mail at: service@globalsources.com
Or call us at our following numbers:
Singapore (65) 6547 2800
USA (1) 480 951-4400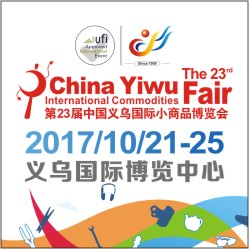 China Trade Show Calendar
Subscribe NEWSLETTER
Subscribe to our free e-newsletter and stay in touch with China exhibition, China trade shows, China expos and China business events.