HOME

China Trade Shows Calendar

AsiaMold 2018 - The 12th Guangzhou International Mould & Die Exhibition
AsiaMold 2018 - The 12th Guangzhou International Mould & Die Exhibition
EVENT'S PROFILE:
AsiaMold 2018
The 12th Guangzhou International Mould & Die Exhibition
As an professional and important trade show for mould and die development in China, AsiaMold 2018 - The 12th Guangzhou International Mould & Die Exhibition will take place during March 4-6, 2018 at China Import and Export Fair Complex, Guangzhou.
Guangzhou International Mould & Die Exhibition (AsiaMold) is a unique mould-making and tooling, design and application platform. Last year, AsiaMold 2017 gathered 250 firms from 12 countries and regions, who utilised 20,000 square meters of exhibition space to showcase their latest assortment of products and solutions. Manufacturing firms represented a large portion of visitors to the show, with production specialities including automobiles, electronics, home appliances, aeroplanes and associated components, ship building, telecommunications, consumer goods and medical devices.
Besides, 24,121 professionals visited AsiaMold 2017, as well as more than 65 visitor delegations from companies such as Colgate, EPSON, FAW-Volkswagen, OSRAM, Emerson, Foxconn, Honda, BYD, Gree Electic, Unipres, Midea, Esquel and others, reaffirming the importance of Asiamold to the region's growth.
VISITOR'S PROFILE:
Manufacturing industries
Mould procurement agents
Automotive industry
Aerospace, ship building
Apparatus engineering
General engineering
Home appliances and technology
Electrical and electronic industry
IT industry
Telecommunications
Packaging technologies
Consumer goods / toy industry
Sports & leisure / bicycles
Furniture
Beauty consumables
Medical /optical / chemical industries
Construction and building industries
Clock and watches / jewellery
Lightings
Plant construction
Machine tools, etc
Product Design and Development houses, agents and specialists
Mould and die manufacturers
Technologies suppliers
Design and engineering
Tooling builders
Accessories suppliers
Patternmaking and prototyping
Job Positions
CEO / Director
Production manager / R&D manager
Industrial designer / Engineering manager / Operation manager
Technician
Procurement and purchasing
Foreman
Importer & exporter
Business development manager / Sales manager
Skilled worker
Miscellaneous
EXHIBITOR'S PROFILE:
Product groups
Mould-making, tooling
Precision moulds
Plastics moulding
Die and casting moulds
Injection moulding
Mould accessories, spare parts
Mould material
Tools and precision tools, auxiliary
Pattern making and prototyping
Rapid manufacturing
Progressive die
Hot runner, heat treatment
Mould surface treatment
Tool and mould-marking consulting
Design, engineering, application development
Design, simulation, visualization
Mould development and engineering
Virtual reality
Production technology and inspection
Measuring machines
CAD/CAM
Additive manufacturing, 3D printing
3D printer
3D production printers
Personal 3D printers
Rapid prototyping manufacturing equipment
Laser rapid prototyping machines
Injection moulding machines
3D printer accessories
3D printing materials
Light-sensitive resin
Plastic powder (nylon, glass fibre-reinforced nylon, carb
fibre-reinforced nylon, aluminium powder nylon, PEEK)
Metal powder (mould steel, titanium alloy, aluminium alloy, CoCrMo alloy, iron nickel alloy)
Other materials(ceramic, wood, glass etc.)
Surface Treatment
3D scanning and relative software
3D scanners, 3D measurement equipment
3D measuring machines
3D laser detection systems
Photography measurement systems
3D laser engraving machines
3D imaging systems
Laser tracker machines
CAD/CAM systems
Reverse engineering software
3D scanning software
ORGANIZER'S PROFILE:
Name:
Guangzhou Guangya Messe Frankfurt Co Ltd.
Address:
Room A2001, Center Plaza, No.161 Linhe Road West, Tianhe District, Guangzhou, China
Tel:
+86-20-3825 1558
Fax:
+86-20-38251400
E-Mail:
wire@china.messefrankfurt.com
Official Website:
Click to Visit
Messe Frankfurt supports exhibitors by opening up international markets for their products. As the world's largest trade fair corporation with its own exhibition grounds, we can offer our customers a presence in more than 150 countries around the globe. Before, during and after the trade fair, we are attentive hosts who take excellent care of our exhibitors, visitors and guests – everywhere in the world.
Our tradition and our vision are the foundations for what could be called a global artisan workshop. Our successful trade fairs are the result of careful craftsmanship and the outstanding dedication of our employees. More than 1,600 experts around the world make each of our trade fairs a one-of-a-kind event. All members of our team contribute their own valuable expertise. At each venue, the event is carefully planned, prepared and implemented. As a global artisan workshop, Messe Frankfurt unites the highest quality with proximity and international orientation – at every trade fair, be it with one of our 28 global subsidiaries, over 50 international Sales Partners or at our headquarters in Frankfurt.
Our organisation exemplifies internationalism. Over the course of the year, events "made by Messe Frankfurt" take place in more than 30 locations. In 2010 alone, we organised a total of 87 trade fairs, of which 51 were held outside Germany.
Our company is publicly owned, with the City of Frankfurt holding 60 percent and the State of Hesse 40 percent. Frankfurt am Main has always been and will continue to be our home. This is where 36 trade fairs were held in 2010 with more than 42,300 exhibitors and around 1.47 million visitors – in addition to 93 congresses and conventions with 110,000 participants. Our international flagship fairs left their mark on markets and trends.
In the Consume & Leisure segment, Ambiente, Beautyworld, Christmasworld and Paperworld are the most important meeting places for the consumer goods sector. In the realm of Textiles & Textile Technology, Heimtextil, Techtextil and Texcare are international highlights for the textile industry. Our industry classics and giants also include a number of major technology events within the Technology & Production and Mobility & Infrastructure segments, from Automechanika for the automotive sector to Light+Building, IFFA, ISH, Musikmesse and Prolight+Sound for other fields.
With all of these trade fairs, we offer individual coverage of the global markets of each industry. We provide trade fair visitors with a transparent overview of the current range of products and services available as well as developments within their sector.
Our global reputation as experienced hosts has spread. Internationally famous events such as the IAA motor show, the Frankfurt Book Fair and Achema, the world's largest chemistry trade fair, feel at home with us and value our hospitality.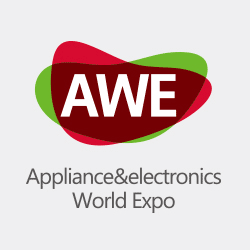 China Trade Show Calendar
Subscribe NEWSLETTER
Subscribe to our free e-newsletter and stay in touch with China exhibition, China trade shows, China expos and China business events.