HOME

China Trade Shows Calendar

R&OC 2018 - Rehacare & Orthopedic China 2018
R&OC 2018 - Rehacare & Orthopedic China 2018
EVENT'S PROFILE:
R&OC 2018
Rehacare & Orthopedic China 2018
As the leading trade show for rehabilitation industry in China, R&OC 2018 - Rehacare & Orthopedic China 2018 will take place on April 2-4, 2018 at Poly World Trade Expo Center, Guangzhou.
Rehacare & Orthopedic China (R&OC) showcases the latest state of development of the Chinese industry and introduces the world's latest technologies to the Chinese market, including physiotherapy, occupational therapy, rehabilitation hospital equipments, facilities and furnishings, daily living aids, mobility, prosthetics & orthotics, pedorthics, communication, household, personal care and hygiene.
VISITOR'S PROFILE:
Target Visitor
Professional medical area:
1, Rehabilitation technicians, rehabilitation engineers, physiotherapists, occupational therapists, speech therapists, sports therapists, masseurs balneotherapists and nurses
2, Management and specialists in private and public rehabilitation centers/clinics, rehabilitation department of general hospitals, work injury rehabilitation centre, disabled rehabilitation centers, prosthetics & orthotics rehabilitation centers, community health service centers, convalescence hospitals, military hospitals, sanatoriums, nursing home and other special facilities
3, Orthotists, prosthetists, orthopaedic surgeons, orthopedic shoe technicians and podiatrists

Trading and social area:
1, Medical rehabilitation devices suppliers, manufacturers, wholesalers, dealers, retailers, import and export trading companies
2, Staff in professional associations/institutes, disabled persons' federation rehabilitation center, sport associations, medical professional universities, health-management organizations, welfare/charity association
3, Disabled people and seniors
4,  Press, consultancy and services
EXHIBITOR'S PROFILE:
Who should exhibit R&OC 2018:
R&OC exhibitors represent the entire market across every tier of the supply chain. The varied range of products and services on offer from our exhibitors is part of what make the show so successful.
If you provide any of these products and services, you should be exhibiting at R&OC 2018:
1, Physiotherapy equipment, physical therapy equipment, equipment for occupational therapy/speech
2, Daily living aids and assistive products
3, Mobility and barrier-free facilities
4, Aids for children
5, Prosthetics & orthotics
6, Pedorthic service
7, Rehabilitation hospital equipment, facilities and furnishings
8, Household, personal care and hygiene
9, Associations, institutions, organizations and medias
ORGANIZER'S PROFILE:
Name:
Guangzhou Golden Luster Exhibition Co., Ltd.
Address:
Room 406, Tower B, Poly World Trade Centre, No.1000 Xin Gang Dong Road, Haizhu District, Guangzhou, China
Tel:
+86-20-8667 4042
Fax:
+86-20-8667 9066
E-Mail:
info@cantonrehacare.com
Official Website:
Click to Visit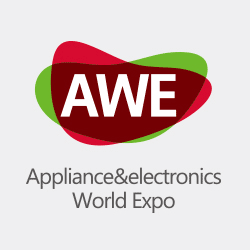 China Trade Show Calendar
Subscribe NEWSLETTER
Subscribe to our free e-newsletter and stay in touch with China exhibition, China trade shows, China expos and China business events.