HOME

China Trade Shows Calendar

ICIE 2018 - China (Guangzhou) Int'l Commercial Intelligent Management, Payment System & Intelligent Equipment Exhibition
ICIE 2018 - China (Guangzhou) Int'l Commercial Intelligent Management, Payment System & Intelligent Equipment Exhibition
VENUE:

China Import and Export Fair Complex
Location & Details of China Import and Export Fair Complex

VENUE ADDRESS:

No. 380, Xingang East Road, Guangzhou, China

ORGANIZER:

Guangzhou Grandeur Exhibition Services Co., Ltd.


Official Website:

Click to Visit


Contact:

Miss Asako

E-Mail:

asako77@yeah.net


Tel:

+86-182-7169 4012; +86-20-2917 8996

Fax:

+86-20-3665 7099

CITY:

Guangzhou

INDUSTRY:

Financial & Financial Derivatives

E-commerce

DATE:

2018/03/04 - 2018/03/06
EVENT'S PROFILE:
ICIE 2017
China (Guangzhou) International
Commercial Intelligent Management,
Payment System & Intelligent Equipment Exhibition
About the trade fair in China
Aims to better meet market demands and promote industrial development, ICIE 2017 - China (Guangzhou) International Commercial Intelligent Management, Payment System & Intelligent Equipment Exhibition will take place on March 4-6, 2018 at China Import and Export Fair Complex, Guangzhou.
EXHIBITOR'S PROFILE:
Exhibits Scope
Intelligent Commercial Equipment and IT Related Products
Commercial intelligent vending & inspection system and related equipment: ATM machine, automatic ticket vending machines, automatic ticket machines, automatic recharge machine, automatic ticket machines, ticket vending machine, automatic toll collection machine, imprinter, query machine, automatic card dispenser, token counting machine, ticket recycling machine, coding machine, hand-held ticket machines, sorting machines, tickets processing module and the cashbox, special voting machine, ballot boxes and other component module, intelligent self-service terminal sale ticket machines, touch screen computers, NFC related terminal sheet metal processing equipment;
AFC system and related equipment: ACC, LCC, SC operation and management software, ticket management system, AFC testing and detection equipment, central computer system, network technology, data storage technology, database technology, data security protection technology,
industrial control computer, UPS power supply, sorting code machine, computer workstation, industrial Ethernet switches and monitoring system;
Commercial intelligent management system: point of sales (POS), warehouse and The Office of Strategic Services(OSS), Business Information Management System (MIS), goods management system, inventory control system, commodity logistics distribution management system, shopping malls information management system (NIS), electronic ordering and transfer system, China Operating System (COS), sales promotion system, payment systems, resale system, cash management system, financial management system, multimedia guide system, online shopping technology;
Electronic Data Interchange (EDI): system integration, RFID tag reading and writing terminals, commercial software, electronic products, commercial computer and ancillary equipment;
Database technology: multimedia technology, security and anti-virus technology, diagnostic testing technology, commercial CAD technology, security encryption technology and ISO consulting, EMV certification services;
Digital store: electronic and digital marketing instruction system; audio visual system; video, stand and electronic shopping network; self-service technology; software, traffic indicator and management;
Other commercial equipment: Security / alarm equipment, commodity shelves and exhibition facilities, commercial warehousing logistics equipment, store design and decoration, commercial space lighting, frozen refrigeration equipment, food preservation equipment, air conditioning, etc.

Commercial POS Products, Payment Systems and Accessories
Commercial POS machine: Handheld POS machine, cash register / cash register, embedded POS, POS machine, handheld terminal, RF POS machine, self-service terminal equipment, power supply / battery, sound / show / card, keyboard, cashbox, switch, motherboard, hard drive, chip, data lines;
Financial POS machine: Handheld POS, online POS machine, telephone POS machine, mobile POS machine, wechat POS machine, POS-PDA, mobile phone card reader, chip, charger / battery, function modules, system function, a shell, a set of material, POS machine flow card;
Coin payment system: coin collection / return coin, paper money identification device, non-contact IC card, non cash payment system; counting machine, banknote binding machine, ticket code sorting system, automatic sorting equipment, coin box control, Internet payment, mobile payment, mobile payment, TV payment, sale terminal transactions and ATM transactions and other electronic payment and third-party payment products; electronic money, online banking system; security and anti-counterfeiting technology, payment technology infrastructure and online solutions;
Cash register software and management system: supermarket management system, catering software, medical software, clothing software, beauty salons, library management, property leasing, corporate into annul put, hotels, sports goods, decoration decoration, bathing, entertainment, business management, automotive beauty accessories, VPN, tea sales management software;
Automatic identification equipment: infrared scanning, laser scanning, laser platform, RFID, biometric recognition, Bluetooth laser bar code scanning pen, bar code reader, bar code scanner, etc.
Printing equipment: thermal printer, needle type printer, bar code printers, ticket printers, card printer, printing component;
Smart card and card equipment: magnetic card reader, IC card reader, card reader, chip card reader, contact IC card, contactless IC card, combined dual purpose IC card, business card printing material, business card printing equipment, card reader cleaning card, other card and card;
Weighing measuring device: bar code cashier weighing machine, bar code label weighing machine, electronic price weighing machine;
Software: software developers and content developers, software validation; PKI management, access control system; semiconductor, electronics, matching accessories applications and software management scheme; communication / network connectivity technology, public Internet access technology, equipment maintenance and remote monitoring and technical support; data acquisition / processing / management; prepaid solution; certification / risk management contact center, NFC security, RFID, biometric, comprehensive services, consulting, publications, media, etc.
ORGANIZER'S PROFILE:
Name:
Guangzhou Grandeur Exhibition Services Co., Ltd.
Address:
Room 2303-2305,the 4th Tower, Dong Jun Plaza, No.836 of Dong Feng Dong Road, Yuexiu District,Guangzhou, China (510080)
Tel:
+86-20-2331 8547 / 2831 4758
Fax:
+86-20-8257 9220
E-Mail:
gzhw@grandeurhk.com;grand1@grahw.com
Official Website:
Click to Visit
GRANDEUR EXHIBITION dedicates itself in providing and promoting Trade and Consumer Events, Global Summits, Professional Trainings, Business-to-Business Intelligence Publications, Strategic Business Conferences and On-line Events. GRANDEUR EXHIBITION is cooperated with over 850 associations, media, exhibition organizers and business company. Every year we provide services to 56 events in 8 countries, bringing together about 1 million active event participants worldwide. With over 300 employees in 8 offices around the globe we serve 26 industries worldwide. GRANDEUR EXHIBITION is not just about organizing events. Our role is that of a relationship broker - identifying, targeting, attracting and matching the needs of buyers and suppliers. We aim to maximize business and networking opportunities through associated conferences, features, events and sponsorship opportunities.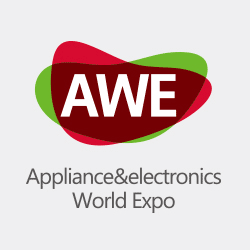 China Trade Show Calendar
Subscribe NEWSLETTER
Subscribe to our free e-newsletter and stay in touch with China exhibition, China trade shows, China expos and China business events.