HOME

China Trade Shows Calendar

ChinaVMF 2018 - China International Vending Machines & Self-service Facilities Fair 2018
ChinaVMF 2018 - China International Vending Machines & Self-service Facilities Fair 2018
VENUE:

China Import and Export Fair Complex
Location & Details of China Import and Export Fair Complex

VENUE ADDRESS:

No. 380, Xingang East Road, Guangzhou, China

ORGANIZER:

Guangzhou Grandeur Exhibition Services Co., Ltd.


Official Website:

Click to Visit


Contact:

Syble Yao

Tel:

+86-20-2918 8152

Fax:

+86-20-8257 9220

CITY:

Guangzhou

INDUSTRY:

Plant & Machinery

Marketing & Retail

DATE:

2018/03/04 - 2018/03/06
EVENT'S PROFILE:
ChinaVMF 2018
China International Vending Machines & Self-service Facilities Fair 2018
ChinaVMF 2018 - China International Vending Machines & Self-service Facilities Fair 2018 will provide a comprehensive platform that rolls showcase, cooperation, transaction and development into one, which is to be held on March 4-6, 2018 at China Import and Export Fair Complex, Guangzhou.
Visit Time:
March 4, 2018 9:30 - 16:30
March 5, 2018 9:00 - 16:30
March 6, 2018 9:00 - 12:00
EXHIBITOR'S PROFILE:
Exhibits Scope
Vending machines & self-service equipment
1. Food & beverage vending machine selling bottled drink, chocolate, sugar, etc;
2. Hot food vending machine selling instant noodle, hot dog, pizza, spaghetti, etc;
3. Vending machine selling ice cream, candy floss, fresh fruit juice, etc;
4. Vending machine selling cosmetic, perfume, MP3/P4, cell phone, cigarette, umbrella, bonsai, etc;
5. Deenergized vending machine selling toy, elastic ball, bubble gum and other bulk goods;
6. Self-service store selling drink, food and daily necessities;
7. Photo booth, charge box, laundry room, payment machine and other self-service equipment in public facilities.
Payment systems & vending machine technologies
1. Coin collector, coin hopper, contactless IC card, non-cash payment system, POS machine, currency counter, automatic change machine, etc;
2. Remote monitoring system, wireless communication system, GPS, e-business application, etc;
3. Self-service terminal and solution, self-service card swipe machine, touch screen query machine, mobile ATM, phone wallet, etc;
4. Sheet metal parts, spring, lock, button, switch and other accessories for vending machines;
Office coffee machines & ingredients
1. Coffee vending machine, espresso machine, coffee roaster, coffee grinder, coffee pot, filter paper, cup, etc;
2. Green coffee bean, roasted bean, instant coffee, ground coffee, coffee drink, E.S.E pod, etc;
3. Coffee mate, coffee candy, tea, fruit powder, bubble tea ingredient, etc;
4. Beverage, drink, small packaged food and commodities, such as bottled water, canned beverage, mineral water, chocolate, chewing gum, biscuit, instant noodle, potato chips, yogurt, and so forth.
Others
Equipment maintenance, cleaning, advertising, decoration, transportation and logistics, insurance, training, media, magazine, website, etc.
ORGANIZER'S PROFILE:
Name:
Guangzhou Grandeur Exhibition Services Co., Ltd.
Address:
Room 2303-2305,the 4th Tower, Dong Jun Plaza, No.836 of Dong Feng Dong Road, Yuexiu District,Guangzhou, China (510080)
Tel:
+86-20-2331 8547 / 2831 4758
Fax:
+86-20-8257 9220
E-Mail:
gzhw@grandeurhk.com;grand1@grahw.com
Official Website:
Click to Visit
GRANDEUR EXHIBITION dedicates itself in providing and promoting Trade and Consumer Events, Global Summits, Professional Trainings, Business-to-Business Intelligence Publications, Strategic Business Conferences and On-line Events. GRANDEUR EXHIBITION is cooperated with over 850 associations, media, exhibition organizers and business company. Every year we provide services to 56 events in 8 countries, bringing together about 1 million active event participants worldwide. With over 300 employees in 8 offices around the globe we serve 26 industries worldwide. GRANDEUR EXHIBITION is not just about organizing events. Our role is that of a relationship broker - identifying, targeting, attracting and matching the needs of buyers and suppliers. We aim to maximize business and networking opportunities through associated conferences, features, events and sponsorship opportunities.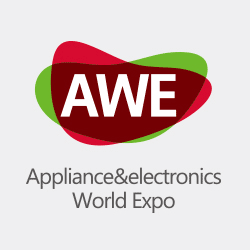 China Trade Show Calendar
Subscribe NEWSLETTER
Subscribe to our free e-newsletter and stay in touch with China exhibition, China trade shows, China expos and China business events.