HOME

China Trade Shows Calendar

HKTDC Education & Careers Expo 2018
HKTDC Education & Careers Expo 2018
EVENT'S PROFILE:
HKTDC Education & Careers Expo 2018
About the trade fair in China
Organized by Hong Kong Trade Development Council (HKTDC), HKTDC Education & Careers Expo 2018 is to be held during Feb.1-4, 2018 at Hong Kong Convention & Exhibition Centre (HKCEC).
The report of HKTDC Education and Careers Expo 2017
1, A record-breaking number of 868 educational institutions, consulting firms, professional associations, government departments, semi-government bodies and private enterprises from 22 countries and regions were represented in the Expo, up 6.5% over 2016.
2, The Expo featured two main sections—Education and Career, with four Education Theme Days: Chinese Mainland, Japan, Europe and Australia & New Zealand, as well as four Career Theme Days: Tech & Innovation, Arts, Start-up and Electrical and Mechanical.
100 events were arranged including seminars on further education, theme day talks, celebrities sharing sessions, tips on taking IELTS examinations, working holiday schemes as well as start-up sharing sessions.
3, Various government departments together with private and public organisations considered on-the-spot job applications. A total of more than 2,300 job opportunities comprising summer jobs and internships were offered during the Expo.
Opening Hours:
Fair Date Opening Hours
1-3 February (Thu-Sat) 10:30am-7pm
4 February (Sun) 10:30am-6pm
(*There will be no admission to the venue 45 minutes before the announced daily closing time of the Expo)
EXHIBITOR'S PROFILE:
Major Exhibit Categories
Edition
Colleges & Polytechnics
Universities
School for Continue Education
Vocational Training
Language Schools
Outside Hong Kong Educational Institutions
Creative Edition
Careers
Private Enterprises
Government Departments
Semi-government Organisations

Professional Associations and Bodies
Books and Education Supplies
Book Publishers / Book Stores
Learning Aids
Educational Equipment
ORGANIZER'S PROFILE:
Name:
Hong Kong Trade Development Council (HKTDC)
Address:
Hong Kong Convention and Exhibition Centre 1 Expo Drive, Wanchai, Hong Kong, China
Tel:
(852) 1830 668
Fax:
(852) 2824 0249
E-Mail:
hktdc@hktdc.org
Official Website:
Click to Visit
about HKTDC
A statutory body established in 1966, the Hong Kong Trade Development Council (HKTDC) is the international marketing arm for Hong Kong-based traders, manufacturers and service providers.
Our mission is to create opportunities for Hong Kong companies. With our network of more than 40 offices worldwide, and the city 's natural business advantages, we provide a range of services to help global trade and promote Hong Kong as a platform for doing business with China and throughout Asia.
Our Mission
Established in 1966, our mission is to create opportunities for Hong Kong companies. We focus on delivering value by promoting trade in goods and services, while connecting the world's small and medium-sized enterprises through Hong Kong's business platform.
In striving to be the best trade promotion organisation in the world, the HKTDC is committed to:
Creating and delivering value to our customers
Building on Hong Kong's economic success through global business
Maintaining trust, respect and openness in all our relationships
Hong Kong Trade Development Council (HKTDC)
Head Office
38/F, Office Tower, Convention Plaza, 1 Harbour Road, Wanchai, Hong Kong
Tel: (852) 1830 668
Fax: (852) 2824 0249
E-mail: hktdc@hktdc.org
Chinese Mainland Customer Service Hotline:800 820 5188 (toll free from Chinese Mainland) or (86) 21 6322 6688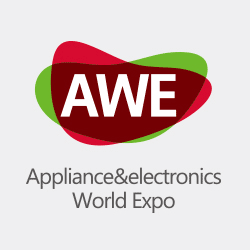 China Trade Show Calendar
Subscribe NEWSLETTER
Subscribe to our free e-newsletter and stay in touch with China exhibition, China trade shows, China expos and China business events.