HOME

China Trade Shows Calendar

Asia KTV & Bar 2018 - The 12th Asia KTV, Bar Equipment and Supplies Exhibition
Asia KTV & Bar 2018 - The 12th Asia KTV, Bar Equipment and Supplies Exhibition
VENUE:

China Import and Export Fair Complex
Location & Details of China Import and Export Fair Complex

VENUE ADDRESS:

No. 380, Xingang East Road, Guangzhou, China

ORGANIZER:

Guangzhou Grandeur Exhibition Services Co., Ltd.


Official Website:

Click to Visit


Contact:

Ms. Aileen Chen; Ms. Eve Cheng

Tel:

+86-20-2980 6525; +86-20-2918 8156

Fax:

+86-20-8257 9220

CITY:

Guangzhou

INDUSTRY:

Entertainment

DATE:

2018/04/03 - 2018/04/05
EVENT'S PROFILE:
Asia KTV & Bar 2018
The 12th Asia KTV, Bar Equipment and Supplies Exhibition
Concurrently with
Asia Theater & Cinema 2018 - The 9th Asia Theater & Cinema Technology Facilities Fair 2018
About the trade fair in China
Asia KTV & Bar 2018 - The 12th Asia KTV, Bar Equipment and Supplies Exhibition is a commercial and communicative platform for KTV, disco, bar authoritative procurement in Asia, which will be held during April 3-5, 2018 at China Import and Export Fair Complex, Guangzhou.
VISITOR'S PROFILE:
Target Visitor
1. Entertainment design companies, decoration engineering companies, etc;
2. KTV, bars equipment and supplies manufactures, distributors, agents;
3. KTV, bars, discos, clubs, nightclubs, slow rock bars, HI housing;
4. SPA, clubs, saunas catering entertainment chain, and contractors;
5. Studios, recording rooms, TV, theaters , stadiums KTV;
6. Electrical appliances market and furniture market will visit in group;
7. Alcohol collectors and enthusiasts of alcoholic drinks, KTV, bars, discos and night clubs. 
EXHIBITOR'S PROFILE:
Exhibits Scope
1. Entertainment Space Design and Entertainment Place
Entertainment space planning and designing, professional decoration engineering companies, security consulting and marketing management agencies, entertainment management software, club/KTV bars/disco and other entertainment brand promotion and displaying, and the joining of interlocking mechanism.
2. KTV Bars Specialized Equipment
Lighting, sound, intelligent control systems, stage machinery and acousto-optic special effect equipment, LED, fog screen system, radio and video systems, projectors and peripherals equipment, televisions and liquid crystal splicing wall, big screen, touch panel, set-top box, karaoke machines / equipment / systems / accessories, performance stage, DJ equipment, microphone and accessories, sound recording and tuning equipment, amplifiers, effect processors, food management system, monitoring system, night games equipment, etc .
3. KTV Bar Indoor and Outdoor Decoration and Furnishings
LED lighting, fiber optic lighting, bar lighting, fire-proofing/ sound-proofing/ muffling/ sound-absorbing materials, glass, glass mirror spell, ice sculptures, mosaic, crystal pillar, crystal curtains, patch, translucent stone, light rock, art crafts, flooring, carpet, wallpaper, murals, KTV night club sofa, coffee table, wine cooler, bar chairs, air conditioning equipment and air handling equipment, KTV bars outdoor decorative and lighting, etc .
4. KTV Bar Appliance and Food and Drinks
KTV night club clothing, bar-tending equipment, wine tools and bartending supplies, wine racks, bar car, coffee machine, ice crusher, KTV/bar toys, wireless laser shooting entertainment systems , cold fireworks, light accessories, dart machine, wine, red wine, beer and other beverages food, etc.
ORGANIZER'S PROFILE:
Name:
Guangzhou Grandeur Exhibition Services Co., Ltd.
Address:
Room 2303-2305,the 4th Tower, Dong Jun Plaza, No.836 of Dong Feng Dong Road, Yuexiu District,Guangzhou, China (510080)
Tel:
+86-20-2331 8547 / 2831 4758
Fax:
+86-20-8257 9220
E-Mail:
gzhw@grandeurhk.com;grand1@grahw.com
Official Website:
Click to Visit
GRANDEUR EXHIBITION dedicates itself in providing and promoting Trade and Consumer Events, Global Summits, Professional Trainings, Business-to-Business Intelligence Publications, Strategic Business Conferences and On-line Events. GRANDEUR EXHIBITION is cooperated with over 850 associations, media, exhibition organizers and business company. Every year we provide services to 56 events in 8 countries, bringing together about 1 million active event participants worldwide. With over 300 employees in 8 offices around the globe we serve 26 industries worldwide. GRANDEUR EXHIBITION is not just about organizing events. Our role is that of a relationship broker - identifying, targeting, attracting and matching the needs of buyers and suppliers. We aim to maximize business and networking opportunities through associated conferences, features, events and sponsorship opportunities.

YOU MAY ALSO BE INTERESTED IN: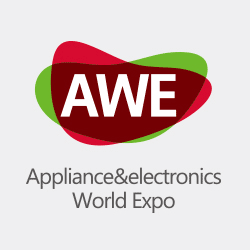 China Trade Show Calendar
Subscribe NEWSLETTER
Subscribe to our free e-newsletter and stay in touch with China exhibition, China trade shows, China expos and China business events.