HOME

China Trade Shows Calendar

WaterEx Beijing 2017
WaterEx Beijing 2017
EVENT'S PROFILE:
WaterEx Beijing 2017
China International Water Treatment Show
Water & Membrane China 2017
WaterEx Beijing 2017- China International Water Treatment Show, Water & Mambrane 2017 will take place at China International Exhibition Center (CIEC), Beijing during Oct.12-14, 2017.
The China International Water Treatment Show, Water & Mambrane Show 2017 presents latest water treatment technology & equipment with a balanced and clear segmentation.
EXHIBITOR'S PROFILE:
1. Water Treatment
UV / Separators / Reverse Osmosis / Activated Carbon / Membrane Filtration / Filters / Chemical Water Treatment / Biological Water Treatment / Drainage Equipment / Desalination Equipment / Sludge Separation / Presses/centrifuges

2. Process Control Technology & Process Automation
Automation / Process Control Equipment / Dosing Equipment / Data Logging / Detectors / Management/control Models / Computers Simulations

3. Point of Use
Water Coolers and Dispensers / POU Filters / Bottled Water / Research and Consultancy / Consultancy and Design Offices / Branch Organizations / Certification/testing Services / Education / Research / Counseling

4. Transport and Storage
Pumps / Pipes / Valves / Distribution / Sewerage / Tanks & Silo's

5. Water Utilities and Country Pavilions
Wholesalers / Purification Installations / Water Provision and Water Management
ORGANIZER'S PROFILE:
Name:
CHC Expo Service Co. Ltd.
Address:
HQ525 Rm.A401 No. 55 Jin Yu Lu, MinHang District, Shanghai 200336, China
Tel:
+86-21-3323 1300
Fax:
+86-21-3323 1366
E-Mail:
info@chcexpo.com
Official Website:
Click to Visit
HISTORY
CHC is a professional show organizer (PEO) based in Shanghai China, involved in dozens of international and domestic brand projects with over 10 years experience. Its core activities are the organization of leading industrial trade shows in China and the representation of international trade shows.
CHC consultancy services Ltd was a company set up over ten years ago by Dutch entrepreneurs Nic Pannekeet and Gijsbert de Bruin. Amsterdam RAI has been one of CHC's early customers and started to use CHC services (market research and partner search) as soon as 1999. Over the years the relationship evolved and intensified between the two companies and as of 2003 CHC was appointed the sole representative and trade show agent for all of RAI's international trade shows in the greater China area.
Due to the successful cooperation, the RAI and CHC expanded their scope of activities. CHC became the local PEO for the ISSA/Interclean China and the project partner of the Aquatech China show. In order to enable this growth, CHC established a new structure in 2006 under the name of CHC Expo Services Ltd which became an independent conference and trade show organizer.
The company has since then expanded rapidly, is involved in multiple projects and currently employs 25+ professionals from the exhibition industry.
ORGANIZATION
The organization of CHC Expo consists of two main departments, the department responsible for organization of Chinese conferences and tradeshows and a department responsible for representation of international trade shows, conferences and events.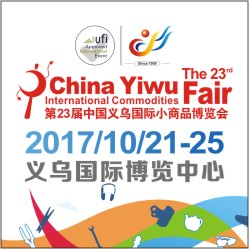 China Trade Show Calendar
Subscribe NEWSLETTER
Subscribe to our free e-newsletter and stay in touch with China exhibition, China trade shows, China expos and China business events.