HOME

China Trade Shows Calendar

China LAB 2017 - China Analytic and Laboratory Equipment Expo and Conference 2017
China LAB 2017 - China Analytic and Laboratory Equipment Expo and Conference 2017
EVENT'S PROFILE:
China LAB 2017
China Analytic and Laboratory Equipment Expo and Conference 2017
Organized by Reed Sinopharm Exhibitions (RSE), China LAB 2017 - China Analytic and Laboratory Equipment Expo and Conference 2017 will take place on Feb.21-23, 2017 at Poly World Trade Expo Center, Guangzhou.
Nowadays, the state-of-the-art laboratory instrumentation is making it easier for young scientists to be successful. Modern instruments are easier to use and require less training, freeing young scientists up to learn critical, company-specific information such as regulations or standard operating procedures (SOPs), instead of how to operate specific instruments.
Based on the past successful years, CHINA LAB 2017 will continue to focus on the industry's latest trends and attracting as many as target visitors do. China LAB 2017 will offer a face-to-face communicate platform to connect between CHINA LAB marketing team & industry manufacturer, distributor and end-uses before the show. More latest information and updates will reach to the visitors in pre-show, which to the most improve the efficiency of visiting
ORGANIZER'S PROFILE:
Name:
Reed Sinopharm Exhibitions (RSE)
Address:
Fl 15,Tower B, CHINA PingAn International Financial Center, # 1-3,South Xinyuan Rd, Chaoyang District, Beijing, China Postal Code: 100027
Tel:
+86-10-8455 6677
Fax:
+86-10-6203 3210
E-Mail:
Webmaster@reedsinopharm.com
Official Website:
Click to Visit
Reed Sinopharm Exhibitions (RSE) Provides the ideal platform to trade, source, gain knowledge and network for the healthcare and pharmaceutical industry.
Reed Sinopharm Exhibitions Co. Ltd (Reed Sinopharm) is a joint venture between Sinopharm, the largest state owned pharmaceutical group in China, and Reed Exhibitions, the world's leading organizer of trade and consumer exhibitions with a portfolio of over 430 events in 32 countries.
As the leading professional, specialized trade show and conference business organizer of medical, healthcare and pharmaceutical events in China, Reed Sinopharm covers the entire supply chain and is dedicated to the medical, pharmaceutical and healthcare industry sectors.
Reed Sinopharm organizes and manages numerous exhibitions and fairs that rank among the largest in its niche sectors worldwide.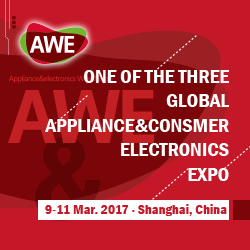 China Trade Show Calendar
Subscribe NEWSLETTER
Subscribe to our free e-newsletter and stay in touch with China exhibition, China trade shows, China expos and China business events.