HOME

China Trade Shows Calendar

Alpitec China 2017 - 9th International Trade Show for Mountain and Winter Technologies
Alpitec China 2017 - 9th International Trade Show for Mountain and Winter Technologies
EVENT'S PROFILE:
Alpitec China 2017
9th International Trade Show
for Mountain and Winter Technologies
Alpitec China 2017 - 9th International Trade Show for Mountain and Winter Technologies is the international trade show for mountain and winter technologies, which will take place on Feb.15-18, 2017 at China National Convention Center (CNCC), Beijing.
Concurrently with ISPO BEIJING 2017, 9th International Trade Show for Mountain and Winter Technologies (Alpitec China 2017) will gather the brands in sports, fashion, and lifestyle in Asia. Together, they cover the full spectrum of winter sports equipment and technologies and represent the gateway to the booming Asian winter sports market.
EXHIBITOR'S PROFILE:
Exhibits Scope
Ropeway systems and ski lifts
Conveyors
Cable manufacturer and maintenance equipment
Snowmaking equipment
Vehicles and equipment for ski slope grooming and trail maintenance
Snowmobiles and all-terrain vehicles
Machinery and equipment for safety, rescue, and protection in mountain areas
Recreational facilities and snow park equipment
Ticketing and admission control systems
Slope signage
Machinery and materials for the maintenance and storage of winter sports equipment
Software for ski areas, ski schools, and rentals
Radio and surveillance systems
Protective clothing and equipment for operators
Accessories for race organization
Ski resort design, planning and architecture
Ski resort and real estate investment consulting
Specialized associations, institutions, and service providers
ORGANIZER'S PROFILE:
Name:
Messe Bozen AG
Address:
Fair Bolzano Spa Piazza Fiera 1, I - 39100 Bolzano, Italy
Tel:
+39 0471 516000
Fax:
+39 0471 516111
E-Mail:
info@fierabolzano.it
Official Website:
Click to Visit
Bolzano has a long tradition in the fair industry: the first evidence of commercial exchange with other regions of the Alps, both in Italy and abroad, dates back as far as 1070. The geographical location of the city and its unquestionable role as a bridge between Northern and Southern Europe have always encouraged commercial, economic and cultural relations with the neighbouring countries.
The first modern fair was held in 1948.
In the Seventies, thanks to the good economic situation, a phase of development started for the Bolzano Fair Organisation. The administrators, who were also pressured by the various economic boards of the Province, decided to enrich the programme of fair events and started a series of specialised exhibitions. This led to "Fiera Agricola" (i.e. "Fair for Agriculture") "Bolzano Hotel", "Tempo Libero" (or "Leisure Time") and "Ufficio-Büro", (i.e. "Office"). They were followed by "Mitea" in 1983 - which became "Bauschau", a specialised fair for the building sector and earth movements, in 1991 -, by "Lignomec" in 1984, a specialised fair for wood processing machines and products and by "Mostra d'Arte ed Antiquariato" (i.e. "Art and Antiques Exhibition"). "Arredo", a specialised fair for furniture and accessories, was set up in 1992 and "Alpitec", a specialised fair for alpine and winter technologies, followed in 1997. "Interpoma" - held for the first time in 1998 - is a European fair including the congress "The apple in the world: growing, storage and marketing".
"Prowinter", the first fair in Europe dedicated to those in the Winter sports profession has taken place for the first time in 2001.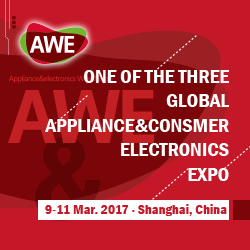 China Trade Show Calendar
Subscribe NEWSLETTER
Subscribe to our free e-newsletter and stay in touch with China exhibition, China trade shows, China expos and China business events.