HOME

China Trade Shows Calendar

D.PES 2017 - D·PES Sign & LED Expo China 2017
D.PES 2017 - D·PES Sign & LED Expo China 2017
VENUE:

Poly World Trade Expo Center
Location & Details of Poly World Trade Expo Center

VENUE ADDRESS:

No.1000, Xingang Rd (E), Haizhu District, Guangzhou

ORGANIZER:

Guangzhou Xuanhua Exhibition Co., Ltd.


Tel:

+86-20-8908 9736

Fax:

+86-20-3802 3815

CITY:

Guangzhou

INDUSTRY:

Printing & Publishing

AD & Architecture & Designing

Digital

DATE:

2017/02/12 - 2017/02/15
EVENT'S PROFILE:
D.PES 2017
D·PES Sign & LED Expo China 2017
As the only platform to see the LED, digital printing, engraving or sign industry products, D.PES 2017 - D·PES Sign & LED Expo China 2017 will take place during Feb.12-15, 2017 at Poly World Trade Expo Center, Guangzhou.
Aims at boosting the healthy development of digital printing, engraving and signage, D·PES Sign & LED Expo China 2017 will display the most advanced technology, equipments and consumables in the sign and LED industries.
D·PES Sign & LED Expo China 2017 (D.PES 2017) will cover professional printing, ink, engraving, laser, equipment, signage, and LED etc. high-end brand products during the show. It attracted many industry famous enterprises of the world, so D·PES Sign & LED Expo China is quickly fully demonstrated the significant position in the international printing & engraving technology industry.
Scale of D.PES 2017
Exhibition Area : 70,000 sqm
Exhibitors : 800+
Professional Visitors : 55,000+
EXHIBITOR'S PROFILE:
Main Exhibits
Digital Engraving Machine & Related Material Accessories
Laser Cutting Machine
Plastic Vacuum Forming Machinery
Plasma Cutting Machine, Cutting Plotter
LED Products
Polishing Machine, Cutting Tool, etc.
Digital Printing Equipment                        
UV Flat Printer, Digital Textile Printer
Heat Transfer Machine, Digital Imaging Output Device, etc.
Digital Printing Materials & Related Accessories
All Kinds of Printing Ink, etc.
Signage Products, Lighting-box, 3D Products
Multi-media Advertising Machine
POP Products
Displaying Equipments, Portable Exhibition Appliances
Other Kinds of Ad. Medium, etc.
ORGANIZER'S PROFILE:
Name: Guangzhou Xuanhua Exhibition Co., Ltd.
Address: Rm.2208, West Tower, Poly World Trade Centre, No. 1000 Xingangdonglu, Haizhu District, Guangzhou, China
Tel: +86-20-3820 0584; +86-20-8908 9311/9591
Fax: +86-20-3802 3815
E-Mail: sales@chinasignexpo.com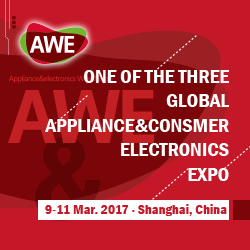 China Trade Show Calendar
Subscribe NEWSLETTER
Subscribe to our free e-newsletter and stay in touch with China exhibition, China trade shows, China expos and China business events.