HOME

China Trade Shows Calendar

AgriEquip 2016 - 2016 International Modern Agricultural Equipment & Technology Exhibition
AgriEquip 2016 - 2016 International Modern Agricultural Equipment & Technology Exhibition
EVENT'S PROFILE:
AgriEquip 2016
2016 International Modern Agricultural Equipment & Technology Exhibition
Please note that the AgriEquip 2015 has been postponed to 25th-27th May 2016!
All visitors and exhibitors are highly recommended to directly contact Jodie before you make any decisions!
New! Click HERE to download the press release of AgriEquip 2015. (updated on Aug.31, 2015)
AgriEquip 2016 - 2016 International Modern Agricultural Equipment & Technology Exhibition is the most important agricultural technology trade show and even the most influential international agricultural machinery exhibitions in Asia, which will be held on 25th - 27th May, 2016 at Shanghai World Expo Exhibition & Convention Center (SWEECC, Formerly Shanghai World Expo Theme Pavilion), China.
International Modern Agricultural Equipment & Technology Exhibition (AgriEquip) will provide a high quality platform for information exchange and trade cooperation in agricultural equipment filed. Meantime, AgriEquip combines professional exhibition and trade exhibition together, aiming to become the best exhibition in the agricultural equipment/machinery industry in Asia with activities held in concurrent like seminars, summits, trade fairs, awards etc.
With the total show area up to 20.000 sqm, AgriEquip 2016 will show the latest products, technology and application cases of agricultural industry in the world, as well as establishing an essential trade platform for technology cooperation and business & information communication.
During AgriEquip 2016, attendees from all over the world like USA, Germany, Italy, France, Spain, Russia, Canada, India, Japan, Korea, Southeast Asia, ect , who have investment and cooperation plan will attend this event. AgriEquip 2016 will also attract 20,000 visitors from more than 30 countries and regions in which 79% is purchasing decision makers or having the purchasing recommendation rights, about 31% has obvious purchasing plan.
Concurrently held with
ModernAgri Expo 2016 - International Modern Agricultural Expo
VISITOR'S PROFILE:
AgriEquip 2015 will invite buyer groups like farmer groups, agricultural machinery enterprises from domestic and overseas, to visit our exhibition and attend the purchasing fairs.
EXHIBITOR'S PROFILE:
Exhibits Profile:
· Power Machinery (Tractor, Internal Combustion Engine, Internal Combustion Engine-Generator Sets); Mechanical Tillage (Conservation Tillage Machineries, etc.);
· Fertilizer Plant Machineries (Sowing Machineries, Seedling Equipment);
· Field Management Machineries Micro Farming Machine,); Garden Machineries (Brush Breaker, Cropper, etc.);
· Plant Protection Machineries; Mechanical Facilities of Irrigation and Drainage;
· Harvesting Machineries (Grain / Corn Harvesting Machineries, Forage Crop Harvesting Machineries, Stalk Collecting and Processing Machineries, etc. );
· Post-Harvest Processing Machineries (Drying Machines, etc.);
· Grain & Oil & Agro-Food Processing Machineries, Fruit & Vegetable Deep-Processing Machineries, Preservation &Transport & Storage Equipment/Devices;
· Agricultural Transportation Machineries (Transportation Machines; Loading Machines, etc.);
· Rural Renewable Energy Utilization Equipment (Biomass Energy Equipment, etc.);
· Farmland Basic Construction Machineries (Bulldozing, Ditching, Excavating Machineries, etc.);
· Protected Agricultural Equipment; Special Machineries (Packing Machines, etc.);
· Precision Agriculture Equipment, Agricultural Aircraft;
· Livestock & Aquaculture Machineries;
· Digital Manufacturing Equipment (Laser Cutting, Laser Welding, CNC Bending Equipment, etc.);
· Internal Combustion Engine Parts, Hydraulic Parts, Gears, Chains, Transmission Parts, Agri-Machinery Accessories;
· Kinds of Accessories, Processing & Maintenance Equipment, Tools, Appliance; 
ORGANIZER'S PROFILE:
Name:
HNZ Industry Media Group
Address:
Floor 3, Shanghai Railway Building, 355 Moling Road, Shanghai (200070)
Tel:
+86-21-3129 7637
Fax:
+86-21-3327 5350
E-Mail:
marking@hnzmedia.com
HNZ Industry Media Group, headquartered in Shanghai, has offices in major cities such as Beijing, Guangzhou, Hefei, Ningbo, Xi\'an and other places in China. HNZ has more than 200 media products, covering B2B websites, exhibitions, conferences, awards, professional journals and market researches. HNZ is one of the well-known exhibition and conference organizers as well as an influential industrial media publisher in China. With 25 vertical industrial websites and 16 professional journals, HNZ Industry Media Group holds over 100 professional conferences and brand exhibitions, organizes a range of industry awards and issues 6 industry market research reports every year. HNZ provides high-quality business matching platform for over 200,000 exhibitors, buyers, conference representatives, advertisers and readers from around the world with information about real-time market trends, online trade and industry procurement and so on. The group has more than 400 employees operating in major cities across China.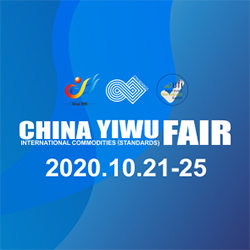 Subscribe NEWSLETTER
Subscribe to our free e-newsletter and stay in touch with China exhibition, China trade shows, China expos and China business events.