HOME

China Trade Shows Calendar

RFID Expo 2014 - 2014 Asia Smart Card and RFID Technologies Exhibition & Trade Show
RFID Expo 2014 - 2014 Asia Smart Card and RFID Technologies Exhibition & Trade Show
EVENT'S PROFILE:
2014 Asia Smart Card and RFID Technologies Exhibition & Trade Show
RFID Expo 2014
2014 Asia Smart Card and RFID Technologies Exhibition & Trade Show (RFID Expo 2014), an important business fair and trading platform for the whole industry chain of IOT, RFID technologies, RFID tag/reader/middleware manufacturing & development, NFC, short range communication, wireless sensor network, and their application in automation, logistic, anti-counterfeit, asset management, fashion, library, smart home, digital city, environmental monitoring and etc., is organized by Shenzhen U-Link Media Co., Ltd. and will take place at Shenzhen Convention & Exhibition Center (SZCEC) during August 14-16, 2014
Since its foundation in 2009, the scale of Asia Smart Card and RFID Technologies Exhibition & Trade Show (RFID Expo) has expanded fast with its influence far reaching. As the most important exhibition in RFID/IOT industry, RFID Expo concentrates a great deal of the latest technologies, R&D results and products in the world of RFID industry.
On its event of every year, the organizer widely invites RFID/ IOT technology vendors, end users, information service providers and integrators to communicate face to face. RFID Expo has been acknowledged as an effective and swift channel to acquire information from the industry and as a professional platform for product trading and new product promoting.
ORGANIZER'S PROFILE:
Name:
Shenzhen U-Link Media Co., Ltd.
Address:
Room 706,Shanghai Auto Building,Nan hai Road 4050,High-tech Park,Nanshan District, Shenzhen, Guangdong, China
Tel:
+86-755-8622 7155
Fax:
+86-755-8622 7110
E-Mail:
rfidabc@gmail.com
About U-Link Media

U-Link Media is a leading comprehensive media for RFID industry in China.
We believe RFID technology would revolutionize the way companies around the world do business; we will ultimately live in the world of internet of things. With this belief, we commit to provide the industry a comprehensive platform for knowledge sharing and communication, as well as promoting RFID products and solutions. We also enable companies in other industries to easily understand how RFID can boost their business, help them align technology with business objectives.

U-Link Media is originated by the launch of RFID World China (http://www.rfidworld.com.cn), which now become the most authoritative and popular RFID website in China, having a great impact on China's RFID development. Our mission is to build an international RFID media network to speeding up the widespread of RFID adoptions and consumer RFID education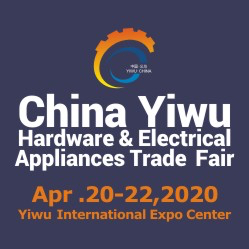 China Trade Show Calendar
Subscribe NEWSLETTER
Subscribe to our free e-newsletter and stay in touch with China exhibition, China trade shows, China expos and China business events.