HOME

China Trade Shows Calendar

SYEXPO 2014 - The 7th Sanya International Boat Show 2014
SYEXPO 2014 - The 7th Sanya International Boat Show 2014
EVENT'S PROFILE:
The 7th Sanya International Boat Show 2014
SYEXPO 2014
NOTICE!
This show has been postponed to July 2014, the exact time is to be confirmed.
Please contact us or organizer before you would like to come!
SYEXPO 2014 - The 7th Sanya International Boat Show 2014, will be staged on Jan.10-13, 2014 at Serenity Marina, Sanya.
Since from its foundation in 2007, Sanya International Boat Show is strongly supported by the Sanya Municipal Government and Sanya Tourist Industry Development Bureau.
Meanwhile, The Sanya Municipal Government has always been the main sponsor of the Sanya Boat Show which better provides impetus to the enhancement and excellence of Sanya's Ocean and Tourist Industry, and to accelerate the development of Sanya's pleasurecraft economy,and will also continue to provide guidance and directions to the various main events of the exhibition and to work with organizations in the Sanya's pleasurecraft industry, therefore, Sanya International Boat Show will always be a major event on this "island of international tourism".
VISITOR'S PROFILE:
Professional boat and yacht manufacturers, designers, trade buyers, marine technicians and PR and marketing personnel are important part of the show. Departmental executives and boat engine experts, suppliers and dealers of water sports equipments, marine safety professionals, lifestyle experts, academicians and researchers are also part of the show. Boat maintenance and repairing professionals, media representatives, targeted governmental executives, travel and tourism experts, hardware professionals and business decision makers will also be a part of the show. The show is open to the general populations.
EXHIBITOR'S PROFILE:
Exhibit scope:
motorboats, luxury boats, sailboats, cruise boats, inflatable boats, and mega yachts, on board fitting tools, hardware products and power plants. Rubber dinghies, kayaks, canoes, water skiing equipments, navigation systems, communication tools, life saving products and propulsion systems . It would also include Lifestyle products, tourism services, interior decoration and furnishing supplies, resorts and hotel services, windsurfing and wake boarding equipments, boat engines, diving accessories, cruise boats and pleasure boats.
ORGANIZER'S PROFILE:
Name: Sanya Chuanbo Exhibition Co., Ltd.
Address: Suite 103,Zhongxin Mansion,Luling Road,Dadonghai,Sanya,China
Tel: +86-898-8821 5893
Fax: +86-895-8821 0822
E-Mail: gangyahaiyang@vip.163.com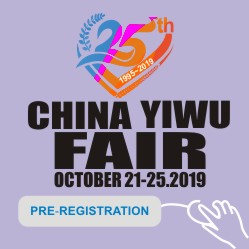 Subscribe NEWSLETTER
Subscribe to our free e-newsletter and stay in touch with China exhibition, China trade shows, China expos and China business events.