HOME

China Trade Shows Calendar

ADEXPO 2014 - The 15th Shanghai International Advertising Four New Expo
ADEXPO 2014 - The 15th Shanghai International Advertising Four New Expo
EVENT'S PROFILE:
ADEXPO 2014
The 15th Shanghai International Advertising Four New Exhibition
Since its foundation in 1999, Shanghai International Advertising Four New Expo (ADEXPO) has become an annual trade show for all related professionals in advertising industry. After 14 years' sucessful, the 15th Shanghai International Advertising Four New Expo (ADEXPO 2014) will be held at Shanghai Everbright Convention & Exhibition Center (SECEC) on Mar.27-29.
See Past Trade Show
EXHIBITOR'S PROFILE:
【Exhibition Range】
* Advertising Production Equipment:
Outdoor & indoor spraying & printing equipments, spraying & printing technology equipment, portrait equipment, computer carving and engraving system, advertising image equipment, acrylic vacuum-thermoform equipment, scroll machine, filming machine, binding and decoration, concatenation, binding equipment, portrait ink, hot transfer equipment, and parts and components for advertising equipment;
* Advertising Materials and Articles:
Advertising consumptive materials, advertising materials, various advertising adhesive tapes, instant sticker, lamp box cloth, various printing materials, advertising design software, spraying cloth, portrait photographic paper, various retro-reflective materials, advertising film sticker, adhesive tape, instant sticker for lamp box film, various panels, organic glass products and consumptive materials;
* Exhibition and Displaying System and Advertising Marking:
Aluminum alloy combination system, POP shaping display, display portable apparatus, exhibition and displaying new-hi-tech application, dynamic multi-media lamp box, multi-axle rotation stand, marking profile, marking system design and production, accessories for marking system, material, advertising board, electronic screen, liquid crystal advertising machine, advertising pneumatic mold;
*Multimedia and Touch Technology and Equipment
Multi-Media Display System, Multi-Media AD Display System, Flush Bonding Streaming Media Server, Streaming Media Real Time Display System, High-definition Set-top Box, Touch Screen, Wireless Connections Technology and Equipment, Storage Card, Network Connections, Satellite Technology Equipment Installation Service and corollary equipment.
【join the exhibition the expected return 】
1, publicity and promotion brand, enlargement popularity and reputation;
2, appointment and old customers, develop new customers;
3, looking for dealers and agents, establish sales channel, the expanded sale network;
4, develop international trade, expand import and export portfolio;
5, meet with end users, and conduct business communication;
6, meet with counterparts, carry out technical cooperation, substituting processing operations;
7, get the latest engineering, procurement information and bidding opportunity;
8, meet new suppliers and partners.
ORGANIZER'S PROFILE:
Name: Shanghai Xiubo Exhibition Co., Ltd.
Address: Room 1905, Unit E, No. 82, Caobao Road, Shanghai, China (200235)
Tel: +86-21-6432 9266/ 9288
Fax: +86-21-5171 4528
E-Mail: shixing@sh163.net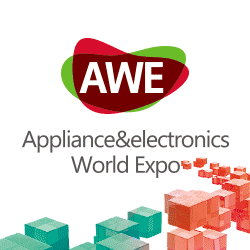 China Trade Show Calendar
Subscribe NEWSLETTER
Subscribe to our free e-newsletter and stay in touch with China exhibition, China trade shows, China expos and China business events.