HOME

China Trade Shows Calendar

FCE 2013 - China International Import Food Exposition 2013
FCE 2013 - China International Import Food Exposition 2013
EVENT'S PROFILE:
China International Import Food Exposition 2013
FCE 2013
China International Import Food Exposition 2013 (FCE 2013), a professional international food exposition of great appeal to international exhibitors, organized by Beixing International Exhibition (Beijing) Co., Ltd. and is going to take place at China (Beijing) National Agriculture Exhibition Center (CNAEC) during August 23-25, 2013.
The total exhibition area of China International Import Food Exposition 2013 (FCE 2013) is 15,000㎡. With food manufacturers and suppliers from all parts of the world gathered, it is a great industrial event that shouldn't be missed by domestic and overseas food enterprises.
Background Knowledge of China International Import Food Exposition 2013 (FCE 2013)
Import Food Develop Rapidly in China with a Broad Market Prospect
Nowadays people's consumption level has been gradually promoted and upgraded, and their food taste has transferred from the previous requirements of warmth and sufficiency to nutrition, health, leisure, uniqueness, flavor and experience. There is a growing number of Chinese having delicious and healthy import food as a part of their daily consumption, and import food are becoming more and more popular among groups of different ages as students, workers or old and middle-aged people. Relevant experts has expected that the 800 million young consumption groups accounting for two thirds of the Chinese population, especially the "X-generation" of post 80s and 90s who are greatly influenced by the western culture and lifestyle, will constitute the most powerful and dynamic major market in the coming 10 years. According to analysis of experts, China's consumption of import food will take on a "spraying" growth in some period of the future, and enjoy a broad market prospect.
Highlights of China International Import Food Exposition 2013 (FCE 2013)
In order to ensure the effective market expansion of exhibitors, and consult with high-quality purchases, the organizer has put forward the Key Purchaser Service Plan, and listed the invitation of key purchasers as well as their transaction with exhibitors as the most important work focus. The organizer has carefully selected and contacted with key purchasers of the industry, for whom considerate and all-round services are provided. And key purchasers can obtain the products information beforehand, and proper suppliers can be chosen with priority. And the organizer will establish contacts in advance for both sides, striving to establish an accurate and demand-supply docking platform. And key purchasers are provided with exhibition participation services free hotel accommodation, access to forum, spot negotiation zone, etc. And during the FCE, special workers will also be arranged to lead key purchasers to the booth of exhibitors and introduce the exhibitor as well as precut information, which can effectively promote the negotiation efficiency. And all of our work is in the purpose of making FCE a genuine and unique import food exposition providing professional docking services for exhibitors and purchasers.
China International Import Food Exposition 2013 (FCE 2013)
Time: August 23 to 25, 2013
Location: Beijing Agricultural Exhibition Center
Area: 15,000㎡ (imported fine food section, wine exhibition and olive oil section)
Publicity: Over 200 media and 600 reports will arrive for interview (estimated number)
Audience: Over 20,000 visitors (15,000 person-time audiences are expected)
Organizational Unites of the Exhibition
Organizer: China International Business and Trade Federation
Beixing International Exhibition Co., Ltd.
Co-organizer: American International Chamber of Commerce
China-Italy Chamber of Commerce
Australian International Chamber of Commerce
Portuguses-Speaking Countries Small & Medium Enterprise
Organizational Unit: Beixing International Exhibition (Beijing) Co., Ltd.

——Does great Chinese market of import food attract you eyes?
——Have you had Chinese consumers understand your brand and service?
——Choose the Chinese market to sell and promote your products
China International Import Food Exposition 2012 (FCE 2012) was successfully held in Beijing in May 2012, and the total exhibition area was 9,000㎡, and 160 exhibitors from 20 countries as Italy, Australia, New Zealand, Netherlands, Japan, Thailand, Indonesia, Malaysia, Mauritius, Chile, Portugal, South Korea, Switzerland, Russia and Colombia, etc participated in the Exposition with their edged products as food, beverage and alcohol products.
The three-day exposition attracted more than 6,500 professional audiences and purchasers, and over 10,000 person-time together witnessed the grand occasion. And the on-the-spot transaction volume is more than RMB 40 million, and the proposed transaction volume is RMB126 million.
VISITOR'S PROFILE:
High-quality Purchasers of China International Import Food Exposition 2013 (FCE 2013)
   The enormous the Purchaser Database enables us to invite professional units with purchasing capacity purposefully, and our audiences are throughout the first-class and secondary cities, including: Wal-Mart, Carrefour, Hualian, Merry Mart, Wu-Mart, Century Mart, Jingkelong, Auchan, Lotus, Metro, traders, dealers, agents, large-scale chain hotels, catering companies, five-star hotels, holiday villages, embassies in China, as well as professional purchasers cooperating with various industrial associations or co-organizers.
EXHIBITOR'S PROFILE:
Exhibits Range of China International Import Food Exposition 2013 (FCE 2013)
• Dessert, chocolate and leisure food;   
• Biscuits, pastry and baked food;
• Dairy products, milk products and egg products;   
• Spirits, beer and wine products;
• Canned food, meat products and aquatic products;
• Edible oil, olive oil and cereal and oilseed products;
• Quick-frozen and frozen food, ice-cream; 
• Instant food and ingredients;    
• Health-care food and organic food; 
• Drinks, juice, water and beverage;
• Coffee, honey and tea;
• Fruit and dried fruit;
Participation Fee
International Standard Booth: 3*3=9㎡, USD 3800 per booth for foreign enterprises;
Space inside the exhibition: rentals starting from 36㎡, USD 380 for foreign enterprises;
Note: An extra 10% participation fee will be charged for corner booths, and no exhibition facility will be provided for space of special decoration, and the management fee and utility expenses for special decoration charged by the exhibition hall shall be born by the contracted builder and exhibitors.
ORGANIZER'S PROFILE:
Name:
Beixing International Exhibition (Beijing) Co., Ltd.
Address:
Room 225, block B, Jin Yu Ke Le Building, Shuangqiao, Chaoyang district, Beijing
Tel:
+86-10-5706 3712
Fax:
+86-10-6547 9323
E-Mail:
bxexpo@gmail.com
Beixing International Exhibition (Beijing) Co., Ltd is an expert engaged in the professional exhibition hosting, management and consulting which hold all kinds of professional and public exhibition in Beijing and across China. As early as 2008 we held the first exhibition in China, and then hosted more than 10 exhibitions in China these year. The exhibition experience over several years in this industry in China brings us large achievements of our company and exercises our staff, we host the professional exhibitions for international companies in China with our good professional skills and customer contact. High quality is always the symbol of Beixing international(Beijing) exhibition Co., LTD, and the top quality of the exhibition, the market's top exhibitors ,visitors and buyers, especially the high quality of our service help companies develop new China market and plan product sales.
The field of food industry the exhibition involved is as follows:imported food, organic food, catering food, etc.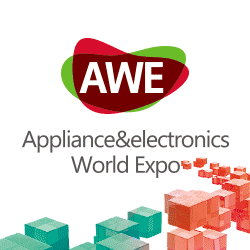 China Trade Show Calendar
Subscribe NEWSLETTER
Subscribe to our free e-newsletter and stay in touch with China exhibition, China trade shows, China expos and China business events.