HOME

China Trade Shows Calendar

CAC 2014 - The 15th China International Agrochemical & Crop Protection Exhibition
CAC 2014 - The 15th China International Agrochemical & Crop Protection Exhibition
EVENT'S PROFILE:
The 15th China International Agrochemical & Crop Protection Exhibition
CAC 2014
The 15th China International Agrochemical & Crop Protection Exhibition (CAC 2014), organized by CCPIT Sub-Council of Chemical Industry, is to be held at Shanghai New International Expo Centre (SNIEC) on Mar.6-8, 2014.
Concurrent with Fshow 2014 - The 5th China International Fertilizer Show
IRRISHOW 2014 - 2014 China International Irrigation Show
CAC 2013 Overview
World's Largest Agrochemical Trading Platform




most updated policies, products, technologies and market dynamics
Connecting with 800 agrochemical suppliers from over 30 countries & regions
Attended by 22000 professionals from over 100 countries & regions
CAC Exhibition & Conference showcasing the latest technologies, products & services
Highlights of CAC 2014
•• World largest one-stop agrochemical trade purchasing platform with an exhibiting area of 48,000 m2, 800 producers, traders, and nearly 26,000 professionals from more than 100 countries and regions;
•• A full range of promotional space: network publicity space for one year, strongly recommend on CAC platform, booking the interview, create many new opportunities through the
world's largest agricultural magazines and professional website for you.
•• CAC International Conference week: showcasing latest policies technologies, products & services.
See Past Trade Show
The 14th China International Agrochemical & Crop Protection Exhibition (CAC 2013)
VISITOR'S PROFILE:
Who will be the visitors
•• Overseas agrochemical and equipment buyers
•• Domestic chemical product exporters and importers interested in new agrochemical and crop protection products
•• The mass agrochemical products users , including agricultural cropprotection technology ,agricultural means of production sectors, crop protection stations
•• The application expansion organizations of new agricultural technology and products, as well as the end users
•• Labs,consulting companies and other correlative enterprises and organizations that serve the agrochemical industry
EXHIBITOR'S PROFILE:
China Agro Chem show is an excellent means of
•• Building brand awareness
•• Generating new sales leads and networking
•• Educating buyers, demonstrate products
•• Launching or promoting new products
•• Conducting market research and meeting the buyers face-to-face
•• Sourcing new agents, distributors, importers or exporters
•• Increasing or maintaining awareness of company or existing products
•• Increasing sales to current buyers
ORGANIZER'S PROFILE:
Name:
CCPIT Sub-Council of Chemical Industry
Address:
Bldg. No. 16, Block 7, Hepingli, Dongcheng District, Beijing, China (100013)
Tel:
+86-10- 6427 2723/2719
Fax:
+86-10-6422 5384
E-Mail:
miaojing@ccpitchem.org.cn
Official Website:
Click to Visit
CCPIT Sub-Council of Chemical Industry and CCOIC Chemical Industry Chamber of Commerce is the branch organization of CCPIT and CCOIC, who belongs to China Petroleum and Chemical Industry Assocation and works as CPCIA Exhibition Department.
Founded in July 1990, CCPIT Sub-Council of Chemical Industry is running in membership system. Abiding by the Article of CCPIT and its principle, we aim at promoting trading, economic and technology cooperation between foreign countries and China. By organizing domestic and international exhibitions and technological conferences, we provide platforms for chemical companies to show their products, updated technology and cooperate with each other. We organize domestic and international chemical companies to visit and communicate with each other by our exclusive advantages in the industry, in order to help the middle and small sized enterprises cooperate and merge. By communicating with foreign countries, and the consulting services and educational opportunities provied by us to the middle and small sized enterprises, we have strengthened the understanding and friendship all over the world. Based on serving the entire chemical industry and our member companies, we will make the best effort to promote the development of chemical industry.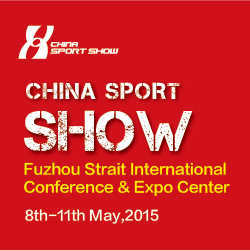 China Trade Show Calendar
Subscribe NEWSLETTER
Subscribe to our free e-newsletter and stay in touch with China exhibition, China trade shows, China expos and China business events.