HOME

China Trade Shows Calendar

Inter Lubric China 2012 - 13th China International Lubricants and Technology Exhibition
Inter Lubric China 2012 - 13th China International Lubricants and Technology Exhibition
EVENT'S PROFILE:
Inter Lubric China 2012
The 13th China International Lubricants and Technology Exhibition
About the trade show in China
As the largest and most professional international lubricant industry exhibition in China, Inter lubric China has received great support from Sinopec Lubricant Company, PetroChina Lubricant Company, CCPIT Shanghai, Shanghai Lubricant Trade Association.
Inter Lubric China has been held annually in the last 12 years, attracting over 1600 exhibitors, more than 50,000 professional attendees with about 50 seminars and conferences in total. It shows the direction of Lube industry's development and it is a must –attend annual event for lubricant professionals.
During Inter Lubric China 2012, you will have opportunity to attend "2012 China International Lubricant Industry Development Conference" which will discuss the above and other industry hot topics and latest trends.
In Inter Lubric China 2012, you will see
* New competition structure for lube enterprises in China
* Latest lubricant additive product launch from China and abroad
* New economical base oil products through technological innovation.
* Brake oil development in China with safety and standard requirement
* Engine oil upgrading with engine development trend
* Transformer oil performance progress by different base oil application
* Mental work fluids future development by metal working improvement
EXHIBITOR'S PROFILE:
Exhibit Profile of Inter Lubric China 2012 
 Automotive lubricant products and automotive chemical maintenance products
 Industrial lubricant and metal working fluids
 Additives for lubricant
 Base oil for lubricant
 Lubricant system and machinery
 Packing, charging and mixing equipments for lubricating production
 Testing, quality control, recycling, assessment technology and equipment
 Lubricating human resource, consultancy, media and etc.
 
Exhibitors Comments of Inter Lubric China 2012
* Mr. Richard Temple, Export Sales Manager, CRODA
It has been very good experience. We have a range of visitors with all the new customers. Been excellent opportunity to show what we have with new products and new products introductions, and which all have been really well received by the range of people we have
*Dr. Anthony Simeons, Market Development Manager, INEOS
INEOS is very pleased to participate in this great exhibition for the third time. We are happy to meet a lot of new customers and we will certainly be here again next year.
* Hong Min-Ki, Manager of Finished Lubricants Global Marketing team, GS Caltex
At this exhibition, we have fully achieved our goal, so we will plan to set up booths separately for both GS and Dongfeng in the next show in Shanghai.
* Mr. Jiankang Pan, Technical Director, Shanghai Donghao Oil Industry Co.,Ltd
We have had great experience at this exhibition. Donghao has taken part in several show's fringe activities at the exhibition. We have not only promoted ourselves, but also communicated our new ideas with our customers. We feel It is a really successful exhibition.
* Mr. Chaoguang Wang, General Manager, Suifenhe Wanfengyuan Economic Trade Co.,Ltd
This is the first time for our company to participate in large international exhibition. Thanks so much for the organizers to provide us with the opportunity. Next year we will certainly continue to exhibit and we will do better jobs with stand.

* Mr. Yinhan Chen, General Manager, JAMA LUBRICANT (CHINA) CO., LTD
The growth of JAMA is connected with this show for many years. We have successfully showcased and promoted our products through the platform of Inter Lubric China. I would like to thank the organizer for their great support.
 
ORGANIZER'S PROFILE:
Name:
Intex Shanghai Co., Ltd.
Address:
88 Lou shanguan Road (77 Xingyi Road), Changning District, Shanghai, 200336, P.R. China
Tel:
+86-21-6275 5800
Fax:
+86-21-6275 7210
About
INTEX
Had been built up in 1992,
INTEX Shanghai
is an exhibition center which located in Shanghai Hongqiao Economic & Technological Development Zone. In the year of 1995,
Intex Shanghai Co., Ltd.
established.As the first venue management company that imported the first level pattern of management and experience in Shanghai, it is jointly invested by Shanghai Hongqiao E&T Development Zone United Development Co., Ltd., Council for the Promotion of International Trade Shanghai and Istithmar P&O Estates FZE, with its registered capital of 12 millions dollars. Intex also has been the first international exhibition center passing ISO9001 quality certification in China.
Intex enjoys a relatively high reputation in domestic exhibition industry and it actively joins related authorities and organizations. Intex is not only the Standing director of SCEIA and YDUEC, but also the Deputy Director of CAEC and the member of UFI. What's more, Intex has got many prizes of honor recent years, such as the "excellent exhibition enterprise in Yangtze River Delta" and "Annual Award for Business Credit Construction" in 2007, and the title of "2008 Brands" last year.
On December 2008, Shanghai Municipal State Administration of Taxation and Shanghai Local Taxation Bureau jointly awarded us the prize of "2006-2007 credit Level A of duty payment.
The exhibition apartment of Intex Shanghai does not share the same address or tel/fax number with the office building. Please see below for your record:
Add: 8F New Town Mansion, 55 Lou Shan Guan Rd., Shanghai 200336, China
Tel: +86-21-62956882, 62957551, 62956677
Fax: +86-21-62780038, 62950206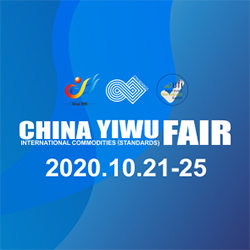 Subscribe NEWSLETTER
Subscribe to our free e-newsletter and stay in touch with China exhibition, China trade shows, China expos and China business events.