HOME

China Trade Shows Calendar

CIFE 2020 – The 14th China (Beijing) International Foundry Exhibition 2020
CIFE 2020 – The 14th China (Beijing) International Foundry Exhibition 2020
EVENT'S PROFILE:
CIFE 2020
The 14th China (Beijing) International Foundry Exhibition 2020
About the trade fair in China
As one of the famous foundry trade shows in the world, CIFE 2020 – The 14th China (Beijing) International Foundry Exhibition 2020 will be held on Oct.20-22, 2020 at New China International Exhibition Center (NCIEC), Beijing.
Aims to build a never ending platform for the industry to trade in products, The 14th China (Beijing) International Foundry Exhibition 2020 (CIFE 2020) will promote brands, and exchange technology, boost the innovation and development of the foundry industry and promote the in-depth cooperation and exchange among enterprises.
EXHIBITOR'S PROFILE:
Exhibits Scope:
▼Castings: Automobile, machine tool, shipbuilding, construction machinery, rail transportation, heavy machinery, mining machinery, textile machinery, printing machinery, general machinery, electric power, telecommunication, petrochemical industry, building hardware, pipeline and pump valve, municipal engineering ,etc .As well as kinds of casting products include precision casting, pressure casting, lost foam casting, rotary casting, low- pressure casting, etc.
▼Foundry Machine: Kinds of smelting furnace, automatic pouring machine, molding line, core making center, sand mixer, sand processing equipment, sand reclamation equipment, shot blast cleaning equipment, die-casting machine, precision casting equipment, full mold casting device, various robot, fast molding equipment, nondestructive testing equipment, cleaning environment protection equipment, age-treatment equipment, heat treatment equipment, casting mould, casting defect repair equipment, casting processing equipment, etc.
▼Foundry Materials: Foundry resin, paint, foundry pig iron, ferroalloy, non-ferrous metal, insulated feeder, filter, foundry coke, silica sand, precoated sand, chromite sand, coal dust, inoculant, refining agent, nodulizer, vermiculizer, dregs remover, silica sol, refractory materials, etc. foundry raw and auxiliary material.
▼Instrument: Testing machine of mold sand machine property, direct-reading spectrometer, mechanics performance tester, three coordinate measuring machine, high and low temperature impact test box, etc.
ORGANIZER'S PROFILE:
Name:
Beijing Hiven Exhibition Co., Ltd
Address:
C-1709 Wanda Plaza, Shijingshan Road, Shijingshan District , Beijing, China
Tel:
+86-10-6865 9226 / 6865 9227
Fax:
+86-10-8868 0811
E-Mail:
haiwen2002@126.com
Official Website:
Click to Visit
Beijing Hiven Exhibition Co., Ltd, as one of the world's leading event organizer, its core business is holding leading international exhibitions in certain cities like Beijing and Shanghai in China. Since its establishment, Hiven Expo has experienced an 8-year growth with a group of highly specialized and experienced employees.
As well the strict professional exhibition management helps Hiven Expo provides their customers with special and specific service all the way, and make a reliable quality assurance in a reasonable price. The range of application for now includes fields of Iron and steel, nonferrous metals, chemicals, electric power, machinery, building materials, household and other fields.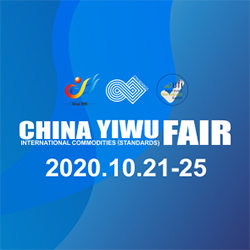 Subscribe NEWSLETTER
Subscribe to our free e-newsletter and stay in touch with China exhibition, China trade shows, China expos and China business events.