HOME

China Trade Shows Calendar

IWC 2018 - Inter-Water China & Maritime Silk Roads Waters Security Tech Exhibition 2018
IWC 2018 - Inter-Water China & Maritime Silk Roads Waters Security Tech Exhibition 2018
EVENT'S PROFILE:
IWC 2018
Inter-Water China 2018
About the trade fair in China
IWC 2018 - Inter-Water China 2018 will be held on March 22-24, 2018 at Xiamen International Conference & Exhibition Center (XICEC), China.
Inter-Water China (IWC) is the only comprehensive water conference which includes drinking water, terminal water purification (household and commercial use), wastewater treatment equipment, accessories of water industry in China.
ORGANIZER'S PROFILE:
Name:
Honor Expo Group Inc.
Address:
11F, Erqing Building, No.334, Hubing South Road, Xiamen, China
Tel:
400-885 8817
E-Mail:
info@honorgroups.com
Official Website:
Click to Visit
Honor Expo Group Inc. is the organizer of large conferences and exhibitions. We have been awarded the latest ISO 9000 Management System Assurance Certification, Growth-Oriented enterprise of Xiamen at year 2017 to 2018, Deputy President Enterprise of Xiamen Municipal Bureau of Convention and Exhibition Affairs, Governing Unit of Xiamen International Chamber of Commerce, Top 100 enterprises of international trade service brand in China, China Credit Enterprise of Network Marketing, Outstanding Organizer of the 2017 Annual National Exhibition Industry. We provide international exhibition services including: mass innovation and training on exhibition, events planning, organize and host exhibitions, international business trip for international culture, exhibit information application, online O2O fair, and other exhibition related industry. Featuring modernization and intelligence, we are a leading exhibition group in China, enjoying an international fame.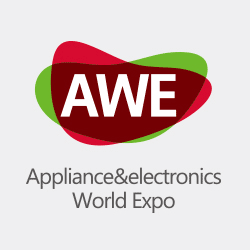 China Trade Show Calendar
Subscribe NEWSLETTER
Subscribe to our free e-newsletter and stay in touch with China exhibition, China trade shows, China expos and China business events.