HOME

China Trade Shows Calendar

SBW Expo 2017 - 10th China International High-end Drinking Water Industry Expo Chengdu 2017
SBW Expo 2017 - 10th China International High-end Drinking Water Industry Expo Chengdu 2017
EVENT'S PROFILE:
SBW Expo 2017
The 10th China International
High-end Drinking Water Industry Expo (Chengdu) 2017
The famous bottled water fair in Asia, SBW Expo 2017 - The 10th China International High-end Drinking Water Industry Expo (Chengdu) 2017 will be held on 12th - 14th October 2017 at Century City New International Convention & Exhibition Center (CCNICEC), Chengdu, China.
SBW EXPO is the leading trade show of the bottled water industry in China, The 10th China International High-end Drinking Water Industry Expo (Chengdu) 2017 will be the first choice for worldwide bottled water manufactures who intend to join in China's or Asian market even overseas market.
The 8th High-end Water Expo which was held on 14th-16th April,2016 at Beijing Old Exhibition Center attracted 200+ High-end drinking water exhibitors home and aboard and 30,000 visitors with the exhibition area of 10,000 square meter,
VISITOR'S PROFILE:
High-end Drinking Water Dealer, Agent, Franchisee, Distrib and Trading Company
High-end boutique supermarket, Import food exclusive shop, Shopping Mall etc.
High-end Drinking Water online selling, Wechat selling, Electric business platform etc.
Beauty shop,Health Care Shop, Health Management Organization, Private Club etc.
High-end Hotel, Bar, Western Restaurant, Golf Club and other regular purchasing way.Festival gift, Group purchasing for company, Government Ministry etc.The purchasing Department of embassy, Import & Export Trading Company etc.
EXHIBITOR'S PROFILE:
The Range of Products
1) High-end Packing Drinking Water:
Natural Mineral Water, Glacier Water, Natural Soda Water, Natural weak alkaline water, Natural Mountain Water snowmelt,Tea Water,Oxygen treatment water, Plant water , Medical Mineral Water etc.
2) Function Drinking Water & Drinking Water Equipment:   
Oxygen treatment Water, Alive water machine, Electrolyte water machine, High
energy alive water machine, Soda water machine,Rich hydrogen machine, Calcium ion water machine, Alive oxygen water machine, Alkaline water machine, Multi-function water cup,Health care water cup etc.
3) High-end water relevant service: 
Packing machine, Packing container, Packing design, Since & Research organizer.
High quality water source arrtactive investment etc.
ORGANIZER'S PROFILE:
Name:
Beijing Shibowei International Exhibition Co. Limited
Address:
Rm 904, Unit 4, Building 1, Caiman Jie Financial Center, No.69, Chaoyang Rd, Chaoyang District, Beijing, China
Tel:
+86-10-8578 5006/07/08/09
Fax:
+86-10-5141 3308
E-Mail:
sbwzl@163.com
Official Website:
Click to Visit
Official Website:
Click to Visit
With exhibition, marketing, media, corporate planning, international cooperation departments, Beijing Shibowei International Exhibition Co., Ltd is specialized in organizing, carrying out international exhibitions and conferences.
Company Strength
Joined the exhibition industry, Beijing Shibowei International Exhibition Co., Ltd is an enterprise recognized by China Association for Exhibition Center and is an exhibitor of World Expo 2010 Shanghai. It has long and close relationship with exhibition industry, extensive and stable client network, punctual and accurate data gathering, rich and mature market planning as well as a team of young but experienced staff. Since its foundation, it has successfully held several international exhibitions in Shanghai, Beijing, Guangdong, Shandong, etc. with help of related authorities.
Service Items
Services in Beijing Shibowei International Exhibition Co., Ltd range from project pre-research, approval and enforcement, planning and implement of large meetings, forums and corporate annual meeting, undertaking pre proposal of nationally large project and post-services of all kinds, booth design and making, organizing enterprises to participate exhibitions abroad and helping them extend overseas markets, organizing overseas enterprises to take part in exhibitions in China and enhancing internationally economic and technologic cooperation, planning and coordinating cooperation between local and global exhibition corporations and introducing overseas advanced exhibition techniques, to sign design, graphic design, image design and advertisement producing.
Company Advantages
Directed always by market requirements, Beijing Shibolian abides its promise and faces competition bravely and respects each investment of exhibitors to improve Chinese exhibition industry to be better and to create the highest economic and social efficiency for the nation.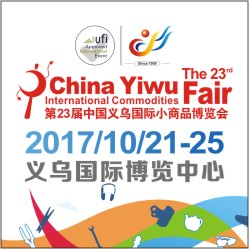 China Trade Show Calendar
Subscribe NEWSLETTER
Subscribe to our free e-newsletter and stay in touch with China exhibition, China trade shows, China expos and China business events.